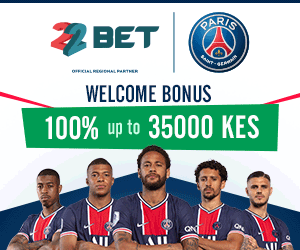 A man has revealed what happened to him after he married a woman she met on Facebook. The man, who is now regretting his action, narrates his ordeal.
"My friends, my enemies and my fellow men, never marry a woman you met on Facebook. This is what happened to me.
I joined Facebook in 2011 immediately after completing my high school. This time, Facebook was like food to me as it gave me company no one could match. There is this woman I used to chat with-every morning I would either say "hey" or she makes the first step to greet me.The way she presented herself on Facebook demonstrated a picture of a God fearing woman and a focused one.
We developed friendship for a while before we physically met. I remember in our first meeting it was love at first signt.I loved her and she loved me.
Two months into our first meeting, we agreed she visit me in my house. She didn't object to my suggestion. In our first meeting, one thing led to the other and she became pregnant.
Six months later, after she made several visits to my house, we agreed to have a come we stay arrangement. She moved from her estate into my house, and that's how our marriage started.
Now the first problems started after she gave birth to our first child. The woman I loved so much started spending more time on Facebook than I did. She could wake up at 5:30 am and start chatting with people I didn't know, until I said enough is enough.
One day as I was about to confront her, she told me it's her life and that I should keep quiet because that's how I met her. Asking her further, she rudely replied, "There is nothing you can tell me".
One day as she was cooking, I tried to open her Facebook inbox—what I found cannot be erased from my memory forever. The woman I loved most was in intimate relationship with 7 men, including a cousin.
I waited until she was through with cooking, I confronted her. Without hesitation she slapped me.I responded with a heavy blow and kicks, out of anger. She fell down.
The following morning she took her clothes and disappeared. I thought she was done with me.
A week later, she was in my compound with police officer, I was arrested and taken to the cell. From the cell to the court, and the charge sheet read: "assault", the charge sheet also demanded divorce and child upkeep.
I was fined Ksh 300,000 for assault and I am paying Ksh 15,000 every month for upkeep. To be honest I didn't enjoy my marriage. I actually feel I should stop even working because the money I pay for the upkeep is the one this woman uses to maintain herself.
The way I am suffering I would advise men to avoid women they meet on Facebook, these women are devils. They can plan evil and even kill you.