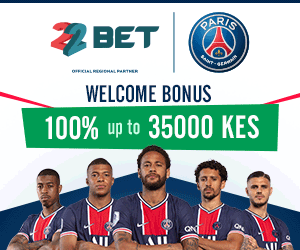 My Lotto Kenya is one of the most popular betting companies in Kenya. Though the names of the real owners is a mystery, we have unearthed some of the people we believed are behind this big brand.
Lotto was set up in 2002 by three Bulgarian, the people behind several other betting companies across the world. It's initial capital was Ksh 500 million, which was raised by the three men. But for it to be allowed to operate in the country without any interference, a top politician injected over Ksh 200 million into the company, hence he became one of the shareholders, and in fact a top shareholder.
In 2007, ownership of First Lotto changed hands; the new owner, Club of Clubs, is registered in the Pacific island nation of Papua New Guinea.
This transfer came on the heels of the collapse over a Sh70 million debt of another lottery firm operating in Kenya. Playwin, known by its popular name Je Ukipata?, went under in April last 2007 after a foreign investor pulled out of  a Sh500 million deal to keep it afloat. While Playwin had promised to dish out Sh10 million every week, it collapsed without anyone ever winning the advertised money.
When the firm went under, the BCLB promised to issue a statement regarding the status of lotteries in the country; the statement was not forthcoming.
A Singapore-based company, together with a local entity Ansellia Holdings, owned that lottery.
Like Playwin, First Lotto has links to the Far East; one of the registered directors of Club of Clubs is listed as Tyng Lee (Chinese). The other is Eekbal Rayani (Kenyan).
First Lotto, which is a subsidiary of Club of Clubs, is owned by Eekbal Rayani, Amin Rayani and Zakir Rayani, who also serves as the chief executive.
At the moment, the company is owned by a popular Kenyan politician and the three men mentioned above.