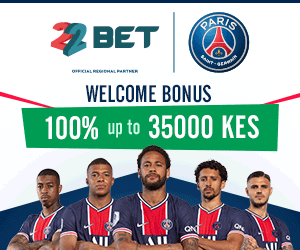 Cathy M Joseph is vying for Kiambu women representative position on a Jubilee ticket, but the woman's pose got every man's attention.
Cathy erected a poster in Kiambu with a caption:
"Let us not sit on our potential the Kiambu women"
In the photo, she posed suggestively, with a mini skirt and a tight top. High heel shoes also fit her well, to complete the image of a woman ready for a cat walk.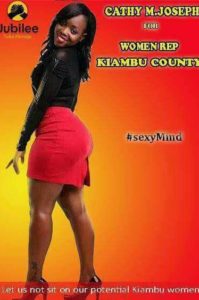 Men have nowhere to hide their faces as this poster is erected where your eyes can give a clear focus.
Now, for Women Rep position it seems women are selling beauty, the most beautiful takes it all.