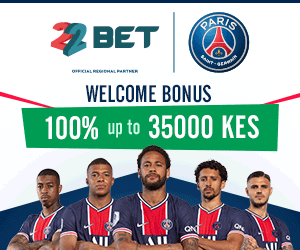 Raila Odinga has been in politics for decades,running well-oiled campaigns, but many people often question, "where does he get his campaign money from".
In 2013, Raila spent over Ksh 7 billion to campaign for president, he lost. In 2007, he used almost the same amount of money, and he never went broke.In 2017,he will spend over Ksh10 billion to secure the most coveted seat in the country, presidency, he might lose.
In total, Raila has spent over Ksh 20 billion to campaign for president, but the man from Bondo has never been broke, he is in fact accumulating more wealth.
We know politics can drain your pocket, can turn a billionaire into a beggar, but Raila is not that type… he is cunning.
During campaigns,Raila makes billions. This money is obtained from nomination fees, donations and from foreign companies with interests in Kenyan politics.Raila has over time packaged himself as the savior, a democrat and a messiah. His image is glittering abroad and every man out there knows he is the only man who can redeem the country from the chains of corruption, tribalism and bad governance. His image has made him gain financially from donors and foreign investors.
The son of Jaramogi knows how to smell money. He can spot a loaded politician, elevate him to a position of a kingpin and demand cash for campaigns. This is what he did to Joho, Ruto, Muthama,Balala,Ranguma,Ojaamong,Mudavadi,Esther Passaris,Kidero ..the list is endless…  and many other rich politicians who have associated with him. During campaigns, these politicians have to part with something so as to win using Raila's brand.
Raila is an entrepreneur, his entrepreneurial skills help him source funds even from enemies. To surprise you, the Nyayo torture victim gets campaign funds from Central Kenya heavyweights. For instance, in 2017,S.K Macharia spent over Ksh 1 billion to campaign for a Raila but the money went to a waste.Macharia could later regret his move.
Raila was a born politician, someone who knows how to use his political influence to enrich himself, not from dubious means but using his God given brains.Now,as we approach election period, the former Prime Minister is flexing his muscles, the NASA flag bearer will be Ksh5 billion richer whether he wins the presidency or not.