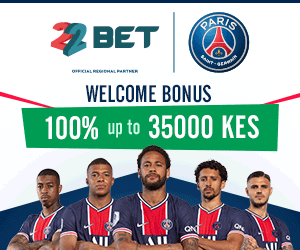 A Man's worth is defined by the depth of his pocket and how he treats a woman. You are advised not to marry a poor man—it's a sinful act.
There are several underlying reasons why parents, counselors and relatives advise women not to get close to poor men. There are thousands of theories which explain why some men become poor; even the Bible talks about poverty in details and if you read it, you will realize it condemns poverty.
As you start your journey towards trapping the MR Right, there are zones you should avoid, like a plague- those inhabited by poor men. These zones are for desperate women, women who lack ambitions, short sighted women, women who are cursed.
A poor man lacks ideas, he is a man who wants to fall into a ditch with you, in fact he is in a ditch awaiting any desperate woman to keep him company. This particular man has his head sealed from thinking, he is in a cocoon. This man has nothing to show for all these years he has lived, only the trouser he is wearing.
In the modern world, a woman needs to walk alongside a man she is proud of. A woman needs to have someone who thinks ahead of her. A woman needs a man who drives a big car. A woman needs a man who is intelligent. A woman needs a man who can network, who has connections, who can uplift her to the highest status.Infortunately, a poor man possess none of these qualities. In order to be safe, stay single until you get a man who can remove you from a slum to a leafy suburb.
In my years on this earth, I have witnessed women fall into poor men's trap. These women, after two to three years end up looking like old mamas. A 35 -year-old woman resembled a woman who has clocked 70, simply because life is tough…she cannot have her peace.
A poor man is a bitter man, a man who has nothing to lose in case he dies. This man has a resigned attitude; he is ready to end his life anytime.
When you accept to be married by a poor man, you put your generation into a terrible risk. Imagine your man dies and leaves you with nothing; you will start from zero. As a woman, you need a man who can leave behind something in case he gives up the ghost. You need a man who knows how to invest, just for the sake of the family.
Marriage is a very important stage in life, which is why a woman should take her time, choose carefully and settle with a man of means.