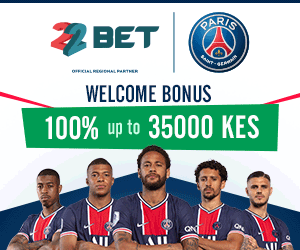 On this week's 'CNN Marketplace Africa', host Farai Sevenzo speaks with Mugo Kibati, the Chairman of two alternative energy companies M-KOPA Solar and Lake Turkana Wind Power.
Kibati speaks to the programme about his aim to provide energy resources to improve the standard of living in Kenya and Uganda by utilising his experience from an earlier career in electrical engineering.
'Marketplace Africa' asks Kibati to explain how M-KOPA Solar operates, to which he tells the programme: "M-KOPA are off grid solar home systems… You go into a home that would have no other ways of accessing electricity, and with this starter part or a panel on their roof, they're able to charge their phones at home. Completely transforming lives – over 400,000 in Kenya and Uganda over the last three, four years."
Sevenzo questions how many users M-KOPA has in a month, and how the company can develop a profit whilst providing an important social service.
Kibati responds to Sevenzo, explaining: "Roughly we estimate on the 450,000 homes who are using M-KOPA and who are willing to pay and able to pay. We have a terrific payment rate. So, it is actually commercialized successfully while serving very important social need."
Social responsibility is at the heart of business number two, Lake Turkana Wind Power. Local communities near the wind farm benefit from the reliable, low cost wind power.
The project was recently reported as the largest single private investment in Kenya, Sevenzo asks what is meant by the single largest private investment, and what challenges he has faced whilst getting the power station operational.
Kibati says: "In terms of a single project being able to attract this amount of money that has not happened before. € 623 million in one single project in one go – this really is the largest… Once the project broke ground, [the challenge was] making sure that all the logistical difficulties were overcome. And then of course convincing the local community, the local leadership to work with us – and they have been."
Continuing the subject of community in relation to the development of the project, Kibati tells 'Marketplace Africa': "Community issues are typically a big problem of this nature. So, from the get go, we are cognisant of that and make sure there is a big part of, even as a board of our engagement."