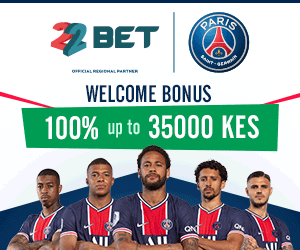 Raphael Tuju's Wife, Akinyi, must be smiling from her hotel in Eastlands after seeing how her ex-husband messed up Jubilee nominations.
Tuju is the head of Jubilee secretariat, which is mandated with overseeing the party's nomination exercise, but the man has completely messed up everything, forcing the party leaders to intervene.
Right now, there is confusion everywhere as voters appear dejected over the mismanagement of the once successful party. Some voters walked into the polling stations as early as 3 am to choose their leaders, only to find empty polling stations—no polling clerks.

As the shame makes ODM look like the father of democracy, all eyes are on Tuju, the man who divorced his wife few years ago.
Akinyi, who was chased by the former journalist, must be saying: "look at him now, no wonder I cheated. Can he blame me now"?!!!
Tuju is also wishing his wife is not aware he is the head of the secretariat. His mind is reading:
"She might laugh at me, what have I done to myself?!!!"
No woman wants to see her ex successful. In fact, when she hears that she is doing better than him, she will say, "I knew he will fall with a thud, thank you God"