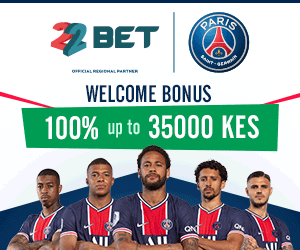 Certified Public Accountants (CPA) is the most popular professional course in Kenya. The program is offered by KASNEB alongside other professional certificates.
CPA contains the following units:
PART I

Section 1
Paper No:
CA11  Financial Accounting
CA12  Commercial Law
CA13  Entrepreneurship and Communication
Section 2     
Paper No:
CA21  Economics
CA22  Management Accounting
CA23  Public Finance and Taxation
PART II
Section 3
Paper No:
CA31  Company Law
CA32 Financial Management
CA33  Financial Reporting
Section 4
Paper No:
CA41  Auditing and Assurance
CA42  Management Information Systems
CA43 Quantitative Analysis
PART III
Section 5
Paper No:
CA51  Strategy,  Governance and Ethics
CA52  Advanced Management Accounting
CA53  Advanced Financial Management
Section 6
Paper No:
CA61  Advanced Public Finance and Taxation
CA62  Advanced Auditing and Assurance
CA63  Advanced Financial Reporting
Certified Public Accountants are skilled and competent professional accountants, auditors, finance managers, tax consultants and practitioners both in public and private sectors.
Every Kenyan pursuing business related courses, statistics, actuarial science, engineering, real estate and any related course is advised to enroll for CPA so as to boost the chances of employment and promotions. Bachelor of Commerce graduate without CPA or a related professional certification is almost a useless degree, especially in this era when buying a degree course is the norm.
Many students are advised to enroll for CPA immediately after completing KCSE.But you should be aware these are minimum entry requirements:
Kenya Certificate of Secondary Education (KCSE) examination with an aggregate average of at least grade C+ (C plus) provided the applicant has obtained a minimum of grade C + (C plus) in both English and Mathematics or equivalent qualifications.
Kenya Advanced Certificate of Education (KACE) with at least TWO Principal passes provided that the applicant has credits in Mathematics and English at Kenya Certificate of Education (KCE) level or equivalent qualifications.
KASNEB technician, diploma or professional examination certificate.
A degree from a recognised university.
International General Certificate of Secondary Education (IGCSE) examination grade C in 6 papers with C in both English and Mathematics.
Such other certificates or diplomas as may be approved by KASNEB.
If you enroll for CPA immediately after form four, you will take two years to complete the program. By the time you reach third year in college, you have your CPA certificate and also you are a member of ICPAK.With this qualification, in addition to your degree, you will have an upper hand when seeking employment.
Fees structure for CPA indicates that you must set aside Ksh 30,000 for the program. This money is inclusive of the cost of reading materials, training, examination & registration fee.
When it comes to the job market and employment opportunities, it's obvious every employer demands that their workers must possess CPA, especially if you are an accountant or business analyst. Compared to job seekers with no CPA or any other professional course, you are much better.