Bodaboda is one of the most popular businesses in Kenya, with profits varying based on the town the business is conducted. Several bodaboda owners shared their experiences and amount of money they make in a day.
James, Who own 12 motorcycles in Embakasi, says:
"I own a total of 12 bodabodas in Pipeline estate. I have have hired a total of 12 people to do the business as I concentrate with my work.
Initially I was doing M-PESA business but it became risky and I quit for this amazing venture.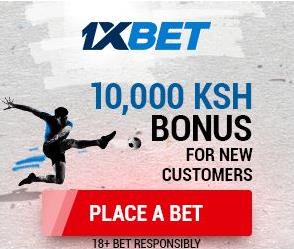 In a single day, one bodaboda gives me Ksh 700-Ksh1, 000.During week days the riders normally bring Ksh 1,000, and during weekends they bring Ksh 700.But sometimes they can bring as little as Ksh 500 when business is not good.In total,I make average Ksh 10,000 in a day from my 12 bodabodas after fuelling.
What I normally do is to put a target for the riders such that once they have met the target, what they make on top is not my business. They can make even Ksh 3, 000, but what I need is Ksh 1, 000, the rest go to their pocket".
Eunice also owns bodaboda business in Mombasa, and she shared her experience.
"I started with a single motorbike, over time I have improved and now I own a total of 5 motorbikes. I operate my business in Mtwapa ,which is the busiest town in Mombasa.
In a single day I make Ksh 800 from one motorbike. In total I make Ksh 3,200 from the four motorbikes".
Orina is a Kisii who owns 2 motorbikes in Kisii town.He says the challenge is that there are too many motorbikes in the town but he can manage up to Ksh 2,000 per day.
"I ride one of the motorbikes while my brother rides another one. Here in Kisii motorbikes are more than people but I manage to make at least Ksh 2,000 from the two motorbikes. The best thing to do business in Kisii is that regardless of how many competitors are, you will always find customers-people are many and money in circulation is high"
From our research, the average a single bodaboda can earn you in a day is Ksh 500.But there are towns where the business is thriving, like Kisii, Mombasa, Nairobi, Busia, and Kisumu.