"The battle of Titans", that's what Uasin Gishu contest between Kiprop Bundotich Buzeki and Jackson Mandago is referred to. But do you know Buzeki is a billionaire…he is a wealthy entrepreneur. Here is his story.
Mr. Kiprop Bundotich is the Executive Director and founder of Buzeki Group of Companies, a major business conglomerate in Kenya. Mr. Bundotich, self-motivated and resourceful entrepreneur with sharp business acumen, has developed the Buzeki business group to emerge as a major player in the Logistics and heavy commercial transportation industry in East Africa. He has immense wealth of experience spanning more than 14 years in the transport logistics and dairy industry which has been effectively utilized to provide a solid foundation for all the Buzeki Group's ventures.
The aspiring Uasin Gishu governor diversified into the transport and logistics business under Buzeki Enterprises Limited, beating major players in the industry to emerge top.
The success of Buzeki Enterprises led Mr. Bundotich to establish the Dairy division of Buzeki.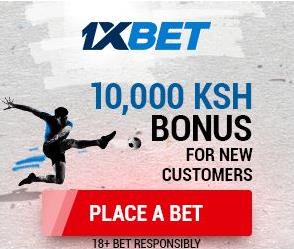 Under his dynamic leadership, Buzeki Group has emerged as a leading customer focused organization and has been motivated to undertake massive efforts to expand operations to various sectors of the economy to respond to the ever growing needs in the Transport & Logistics, Dairy, Oil, Motor-Vehicle & Cement Sectors.
In 2013, Buzeki sold Molo Milk company, which was part of Buzeki Group of Companies,to Brookside Dairy Limited, a company owned by Kenyatta family. Buzeki became Ksh1.1 billion richer from the transaction. That was when his friendship with Ruto and Uhuru started. In addition to selling part of his assets to Kenyatta family, Buzeki was promised support, and that's why DP Ruto has a soft spot for him.
In 2016, Buzeki resolved to run for Governor Uasin Gishu County. The business mogul acquired three choppers, which cost him close to Ksh1 billion. He also acquired several trucks and top of the range vehicles. His well-oiled campaign machinery scared the incumbent, Mandago to an extent of accusing DP Ruto of supporting his rival.
During his campaigns, Buzeki was overheard saying: "I own 3,000 trucks, three choppers, over 1,000 cars and several businesses. He told Mandago:"I will pay my workers better than you pay county workers".