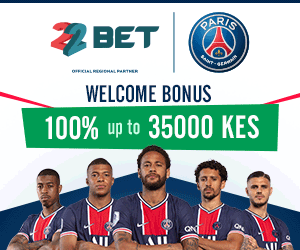 Below is in-depth analysis of Research Analyst Jobs, salaries and responsibilities in Kenya.
Research Analysts in Kenya are grouped into two: those who work for investment companies and those who are employed as statisticians/data analysts. The ones at the stock market and investment environment possess CFA/CIFA qualifications, and those who are employed as statisticians and data analysts possess Bachelor of Statistics, Bachelor of Applied Statistics, Bachelor of Biostatistics, Bachelor of Mathematics, Bachelor of Economics & Statistics and related courses. When you work as a statistician a professional course is not necessary.
General duties and responsibilities of Research Analyst working for banks, stock brokers and insurance companies are as follows:
Coordination and administration of real estate investments from deal origination, market research, design, project management and sales to deliver on overall company targets for investments in real estate investments,
Business management activities coordination including acting as a link between research and concept development teams,
Direction and coordination with the real estate research and deal origination team within the organization, to insure consistency in practices,
Facilitating reviews of proposed development themes and assessing their financial viability and feasibility,
Provide real estate portfolio level oversight which includes working closely with the research team, project
Management team, and project finance teams to insure compliance and coordination on the real estate processes at deal origination stage of projects,
Work with Finance team to prepare annual operating budgets,
Engage effectively with stakeholders at all management levels and conduct appropriate monthly/quarterly/annual reporting on deal management status,
Help develop and approve the project development policy that interfaces research and concept development for each project undertaken by the firm.
researching companies
analysing company accounts, profit and loss sheets and cash flow information
interpreting complicated financial information
writing financial research summaries
regularly meeting with company managers, stock market traders, fund managers and stockbrokers
making informed recommendations
Duties and Responsibilities of Research Analysts in the NGO/Government Institutions and Private Sector with a degree in statistics are as follows
Data Management
Data Collection
Data Analysis
Statistical modelling
Report Writing
Proposal writing
Monitoring & Evaluation
Salaries of Research Analysts
Research Analysts working for popular companies like Centum, NSE, CMA, Central Bank, and top insurance companies pocket between Ksh 180,000-Ksh 400,000.Those who earn less than Ksh 200,000 are individuals who have not completed the prestigious CFA course. If a Research Analyst has completed CFA up to level 3,he will earn not less than Ksh 250,00.
The salary of Research Analyst who is employed at the NGO sector earns average salary of Ksh120, 000, while those employed by the government as statisticians earn Ksh 90,000-Ksh 130,000.With a masters in statistics, a Research Analyst earns upwards of Ksh 120,000 per month.
The best route to take is pursue a CFA qualification, even if you possess a degree in statistics/economics. This way you will earn more than any other statistician in the country.