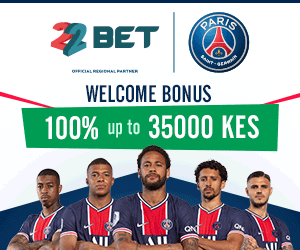 Eric Bett has set history after he won Jubilee Party MCA nomination for Kipchebor ward in Kericho Town.
Bett, who is a watchman, had no money to buy a car, he neither had cash to print posters. Surrounded by rich competitors, the watchman become innovative: he took a wheelbarrow and a cart, which he used to stick posters while campaigning from house to house.
Erick Bett floored incumbent MCA Joel Siele and Keter's ally, Hillary Chepkwony alias Cheplanget.The jubilant MCA in waiting never used a penny to campaign, but starts were aligned towards his direction-he trounced all his competitors .

Bett has been presented with nomination certificate from Jubilee party and is waiting to rubber stamp his victory.
From earning Ksh 5,000 a month,Bett will now be earning over Ksh 500,000 per month as an MCA.