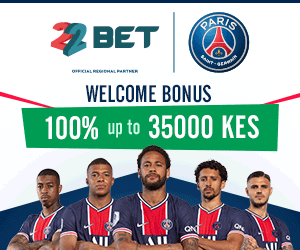 A Kikuyu woman has narrated how a Mzungu man made her life miserable. The woman, 23, says dating a Mzungu is like digging a own grave.
"I have been hearing stories of how white men are romantic, how they can bring heaven right to my bedroom and also make my life complete. I dumped my Kikuyu boyfriend to a 45-year-old Mzungu who I met at Java House, Westlands.
This Mzungu looked cool, with nice smell, perfect height and millions in his bank account. What attracted me most is that he used to send me to withdraw money from his ATM account…I felt excited.

I enjoyed life until one month later when he started telling me we do it from forbidden side, I rejected. He got annoyed and threatened to chase me away. When I completely refused, he again proposed I do it with his dog, I refused again.
Two weeks ago, he waited until I was a sleep and ur!nated on me.He told me,"you Baboon,go away".
I went to sleep at the Sofa Set until the next morning when I finally walked away.
I wish to warn my fellow women ladies, the wazungu are not as good as you think.They can mistreat you and command you to do things which even God forbid.I regret dumping my handsome boyfriend".