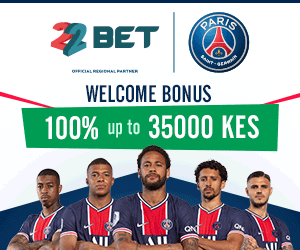 If you are planning to start a business this election period, we have a list of 10 most profitable businesses for you. Pick one and your life will never be the same again.
Printing t-shirts
Every political aspirant wants printed t-shirts. It is this business that is trending as we speak.
If you have Ksh 50, 000, you can seek a tender from politicians, especially MCAs.
A single t-shirt will cost you Ksh 150 and after you have printed it with a political aspirant's name, you will sell it at Ksh 500.
Car hire business
Politicians have hired most of the cars from the known car hire companies, leading in scarcity of this important earthly possession. If you have cash which you want to dedicate into business, car hire business is the best at this time of elections.
Selling Bottled water
Just look for a truck which you'll stock water and move around selling to people attending political rallies. I will tell you, if you manage to go to Uhuru Park   or Tononoka during rallies, you will rake in millions.
Photocopy and printing business
A printer, which costs Ksh 150,000-Ksh250,000 is what is needed to print campaign posters.This printer is available in Nairobi's River Road or you can import it from Dubai or China.
Imagine in most towns, politicians travel all the way to Nairobi to print campaign poster, something you can do if you purchase this particular printer.
Hotel business
There is a lot of money in circulation this time and as you know, people who receive this money think of their stomach fast before they think of investing it.Hotel business is ideal when there is a lot of money in circulation.
Campaign trucks
If you have at least Ksh 5 million, you can buy campaign trucks which you will let to politicians. A single truck will give you Ksh 5,000-Ksh15,000 per day.
Sound systems
Sound systems are also ideal this time as politicians demand for the same to make noise. This business is hot cake, I tell you.
Tents and plastic chairs business
Simply buy tents and plastic chairs, which you will make available to politicians in return for money.
Pub
Alcohol at this time is selling like nobody's business. This is among the most ideal businesses to start in Kenya during this campaign period.
Guest houses
Guest house business is the last in the list of top 10 businesses to start from now till August. As you know, politicians like spending in guest houses, and if you have one you will make reasonable profits.