Based on IEBC voter registration figures, we are going to analyze and give final result on who shall win presidency in August 2017 given Raila and Uhuru.
We understand that NASA has been formed and officially registered, and according to the lineup, Raila Odinga was selected to fly the flag. In Jubilee, Uhuru will be the presidential candidate deputized by William Ruto.
Knowing very well that there is no serious presidential candidate who will emerge, the race narrows down to two, Raila and Uhuru.
Now, from the NASA lineup, the new entrants into Raila's trusted soldiers include Isaac Rutto and Musalia Mudavadi.The two have a combined 700,000 votes. If the voting patterns remain as they were in 2013 and assuming Raila inherits Musalia Mudavadi's votes, the former Prime Minister will garner 51 % of the total votes cast.This is after we have added few votes from South Rift.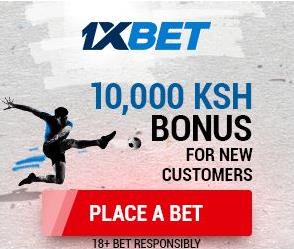 Assuming the Kamba votes are sliced from Kalonzo, the Luhya decide not to give all their votes to Raila, Uhuru will garner at least 50 % of the total votes cast in August.
Again you should note that Raila has penetrated Rift Valley, especially in Narok.It is clear Narok voters lean  more towards NASA than  to Jubilee.Also,some 50,000+ votes from South Rift will add  into Raila's vote basket.
At the moment, Nyanza, Coast, Western, more than half of Eastern, more than half of Nairobi,more than a quarter of Rift Valley and half of N.Eastern are solidly behind Raila Odinga.But the numbers will cancel with Uhuru's numbers, which come from GEMA and Rift Valley.What will determine who becomes the President is voter turnout, and from previous statistics,if anyone from Central Kenya is contesting against Raila, his people will cast their votes as if there is not tomorrow. If the trend will be reflected this year,Uhuru will definitely retain his seat.