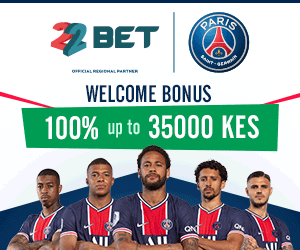 Jubilee Party, the ruling coalition is planning to completely destroy NASA even before it's official birth.
The inner circles intimate that a plan is being hatched which, if it succeeds, will see NASA disintegrate within a month. Here is what Jubilee has planned.
After Jubilee analysts and top leaders confirmed that Raila is NASAs flag bearer. The top leaders converged at Jubilee headquarters, where they sat down and started balancing equations—at the end, they realized that if CORD and Jubilee receive equal voter turnout, CORD will win the presidency-they have 1 million more votes, according to Jubilee political analysts. This numbers, even if manipulated will be in favour of CORD, by all means.

The first resolution was to create propaganda. As of yesterday, the propaganda was that since Raila was selected the flag bearer, Luhya and Kamba communities were neglected. Also the propaganda extended to Coast region and soon to Kisii and Maasai where Jubilee see potential votes. They will move round asking why NASA did not consider giving them slots in the newly created coalition.
The narrative is that only the Luos have benefitted from the lineup and that the positions created for Isaac Ruto, Musalia Mudavadi and Moses Wetangula do not exist. This propaganda originates from Jubilee bloggers, okayed by the leaders.
If the narrative does not succeed, the leaders will pick influential politicians from identified communities to move to the villages to spread the gospel.
To strengthen the propaganda team, Jubilee is on a mission to recruit influential bloggers who are not from Kikuyu and Kalenjin communities. Top leaders have realized that old bloggers are not delivering. They (Jubilee) know that opposition bloggers are broke, even recruiting them for Ksh30,000 per month is enough . These bloggers will come with tones of damaging information regarding past scandals associated with NASA leaders. They will also try to push the narrative that Raila is the weakest opponent, such that the narrative can stick to NASA supporters to discourage them from voting.
Jubilee will sponsor numerous documentary on social media, Televisions and Radio showing their development projects for over the past 4 years. The PR will also factor in Grand Coalition projects.
Another resolution will be to engage some of the influential NASA leaders in legal battles, so as to divert attention from campaigning.
Jubilee will also make sure their subjects turn out to vote to a man. The leaders will do everything to scare their communities that Raila presidency is not good for them. Creating fear will ensure they wake up at 3 am to vote.