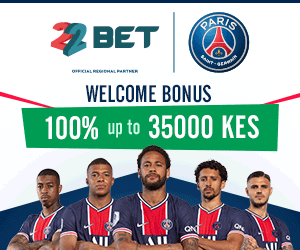 Wavinya Ndeti's "imaginary figures" from the just concluded Wiper Party nominations has prompted Alfred Mutua to respond.
In a prompt response, Mutua states that Wavinya and her party, Wiper, manipulated figures to deceive citizens that Wiper is more popular than Maendeleo Chap Chap in Machakos County.
The governor's statement reads:
"PRESS STATEMENT ON WIPER'S COOKING OF FIGURES
I wish to reiterate my statement issued earlier that political parties and political alliances should be about development for Mwananchi and not about power and a job for an individual. The score card of purported tribal king pins shows that these leaders have nothing to offer and can only perpetuate politics of poverty.
The Wiper party has blatantly misled and lied to the people about the results of the purported gubernatorial primaries in Machakos county.
* First there was hardly any massive voting going on yesterday. No queues were seen. It was a Sunday and many polling stations opened in the afternoon. This in addition to the fact that it was widely known that the court had halted the primaries which meant that fewer people turned up.
* Second, the total votes cast for the County Women Rep position primary in the same area were 89,541. How then could the total of one for the Gubernatorial aspirants have an additional 200,000 voters? These additional numbers are cooked figures and ghost voters. The Wiper figures are fake, fake and fake and pure propaganda.
* Third, they are not even clever when they cook figures. When you add their own cooked figures for what their candidate got from each sub county, it adds up to 235,066 but their total at the end is 299,312.
* Fourth, it beats any science and logic that Machakos with about 450,000 registered voters would have a candidate of one struggling party garner nearly 300,000 votes in a primary. Contrast this with Kiambu which has nearly 1 million voters and where the winner of the Governor race in Jubillee had just over 300,000 votes too. The reality is that less than 95,000 people voted in Machakos – if that.
It is clear Wiper Party is getting desperate to the extent of defying court orders and cooking figures. Wiper Party has top lawyers in its leadership who are officers of the court and who understand what a court order is and who know they it is illegal to cook figures. Shame on you Kalonzo Musyoka and Wiper Party. Shame on you
Wiper leaders should know that Wananchi are not stupid and that Maendeleo Chap Chap has the full support of voters who are tired of lies, games and lack of a stand.
Maendeleo Chap Chap will liberate Ukambani and usher in a new wave in Kenya. Wiper candidates be be prepared to be trounced on August 8th as we show you real numbers.
Dr. Alfred N. Mutua
Party Leader
MAENDELEO CHAP CHAP"
Waviya is expected to square it out with Alfred Mutua,a contest that will have all eyes glued to televisions.