Cheap universities have numerous disadvantages…it's highly discouraged to enroll for a degree program at a cheap university.
University education is very expensive, and any institution that charges least fees attracts students from all social backgrounds —but all that glitters is  not gold.
When you decide to acquire knowledge through university education, be careful which university to join.
We have seen and we know a number of Kenyan universities whose aim is to make money; the more they attract students the better. These universities are aware that the only way to attract every tom and dick to their institutions is by lowering the fees they charge. This has worked for a number of universities but has eventually watered down the quality of education in our institutions.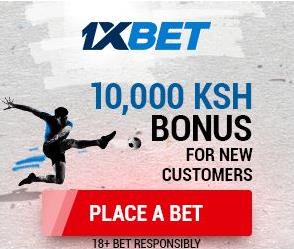 Human Resource Managers are aware that cheap universities always produce half-baked graduates. They therefore ignore job seekers from such universities.
For instance, if you are a human resource officer and the company has instructed you to shortlist candidates for interviews. The applicants are from University of Nairobi, Strathmore University,MKU,St Paul's University,Kisii University,Inoorero University, Nairobi Aviation and Busoga University, from which universities will you pick candidates?
Having interacted with several recruiters and it is clear that almost all of them tend to like graduates from Daystar,UoN,Strathmore,JKUAT,KCA,Moi,KU,Maseno,USIU,Baraton and Kabarak Universities.
Though these universities are a bit expensive, the recruiters argue that from the past experience graduates from the selected universities perform extremely well.
Many will argue that even students from other universities have talent but it has been confirmed that more than 90 % of talented students join the aforementioned universities.
What is so interesting is that the universities left in the list have resorted to lowering fees in order to attract more students. This has always back fired as majority of their graduates end up being jobless and desperate.
Cheap is expensive and it is regarded as a short cut when it comes to education.
Have you ever wondered why rich people always take their children to best schools? Not that it's because they have money but these people know that when their children join the best colleges, they will interact with the best brains and develop important skills to enable them become successful entrepreneurs. They will also develop networks with the who is who in the society thus making it easier for them to succeed in any venture they undertake.