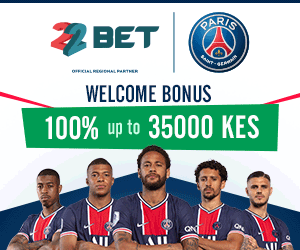 It is always wise to determine which masters course in Kenya is marketable before wasting two years in college only to be disappointed after completing the course.
You have the potential of landing the best job in the market when you pursue a marketable masters program,this is because there are few qualified individuals with the qualifications as yours.
Knowing vividly that over 40 training institutions in Kenya offer masters programs,it's wise to choose only the best institutions. According to Webometric ranking,some of the best masters courses are found in top universities like UoN,Strathmore,JKUAT,KCA,Daystar and KU. Sometimes courses in these universities can be more expensive than those offered in less attractive universities,but it's strongly advisable to go for quality.
Masters means specializing in a field that you believe will give you leverage over other leverage over other professionals.
From the research we have conducted over years, we have come up with the following findings regarding the best Masters you can pursue and be somebody.
GIS & Remote Sensing
Economics
Actuarial Science
Statistics
Project Management
Project Planning & Management
Monitoring & Evaluation
Monitoring & Evaluation
Public Health
Masters of Public Health and Epidemiology
Master of Law (LLM)
Applied Linguistics
Finance
Business Administration
Econometrics
Telecommunications Engineering
Information Technology
MBA (Strategic Management, Finance)
LLM
MSc in electrical and Electronics Engineering
Masters in Real Estates Management
Despite above programs classified as marketable,an individual must specialize in a line that suites his career.But there are courses which are universal,like MBA and monitoring and evaluation.