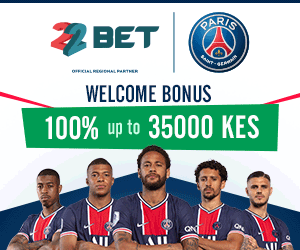 Nelson Mbugua is the man who won Ksh 221 million Sportpesa Jackpot after predicting all the 17 games correctly.
Mbugua, who hails from Central Kenya, made two attempts after depositing Ksh200 into Sportpesa account. In the first attempt, he predicted few games correctly, but the second attempt made him an instant millionaire.
Sportpesa CEO, Captain Ronald Karauri, made a call to congratulate him after luck knocked on Mbugua's door.
Mbugua has become a celebrity, with many people wanting to know the real face of this lucky man.But Sportpesa has refused to reveal his identity, but we have took a step further to reveal the name to you.
After Mbugua's win,Sportpesa has again put this week's jackpot at Ksh100 million.