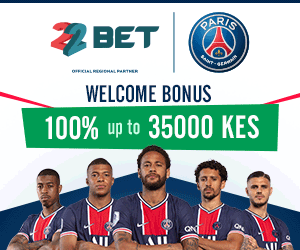 GE and Santa Clara University's Miller Center for Social Entrepreneurship recruit the 2nd cohort of social entrepreneurs for the healthymagination Mother and Child Programme to accelerate health innovations in SSA
GE and Santa Clara University's Miller Center for Social Entrepreneurship is addressing Maternal & Child Health in sub-Saharan Africa by accelerating health innovations through its Healthymagination Mother and Child Programme.
The healthymagination Mother and Child Programme was launched in March 2016 by GE and Santa Clara University's Miller Center for Social Entrepreneurship to address maternal and child mortality by supporting African social entrepreneurs operating in the health sector.
The programme offers an impact-generating opportunity for growing enterprises and provides mentees with the opportunity to connect with insightful Silicon Valley executive mentors and learn from the best through a structured online curriculum.
Call for entries for next set of graduates
Who Should Apply
– If you are a leader of a for profit, non-profit, or hybrid enterprise
– Your organisation has been in operation for 2+ years
– You deliver health services directly to mothers and children from pregnancy to paediatric care
– Or you provide supportive infrastructure, including water, energy, improved health services to mothers and children
– Or you distribute, train, use, or maintain medical equipment, develop products or technologies that improve knowledge and access to care, including telemedicine, mobile technologies, data analysis, or image interpretation, or provide infrastructure services or facilities to mothers and children.
Key Dates
– May 5 2017, applications due
– May 8 – June 16, interviews by phone
– June 20, finalists notified
– June 25-27, workshop in Johannesburg, South Africa
– July 31, online programme begins
– January 2018, online programme ends
– February 2018, investor showcase in Nairobi
About GE's healthymagination commitment
GE's healthymagination commitment is about better health for more people. We continuously develop and invest in innovations that deliver high-quality, more affordable healthcare to more people around the world. For more information about our healthymagination commitment, visit www.gesustainability.com.
About Miller Center for Social Entrepreneurship
Founded in 1997, Miller Center for Social Entrepreneurship is one of three Centers of Distinction at Santa Clara University in California. Miller Center accelerates global, innovation-based entrepreneurship in service to humanity. Its strategic focus is on poverty eradication through its three areas of work: The Global Social Benefit Institute (GSBI), Impact Capital, and Education and Action Research. To learn more about Miller Center or any of its social entrepreneurship programs, visit www.scu.edu/MillerCenter.
About Santa Clara University
Santa Clara University, a comprehensive Jesuit, Catholic university located 40 miles south of San Francisco in California's Silicon Valley, offers its more than 9,000 students rigorous undergraduate curricula in arts and sciences, business and engineering; master's degrees in business, education, counselling psychology, pastoral ministry and theology; and law degrees and engineering Ph.D.'s. Distinguished nationally by one of the highest graduation rates among all U.S. master's universities, California's oldest operating higher-education institution demonstrates faith-inspired values of ethics and social justice. For more information, see www.scu.edu.