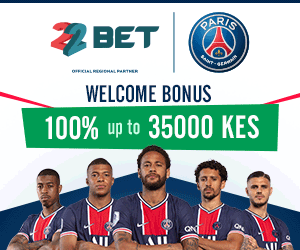 Cynthia Nyamai, a communication expert and former TV siren is the brain behind Sonko's recent transformation. Yesterday, Sonko appeared sober on TV, raising questions of how he managed to silence critics and excite supporters, but be reminded that all this was the work of none other than Cynthia Nyamai.Who is Cynthia Nyamai?
In her website,Cythia has this description:
In her past life Cynthia Nyamai has been a business reporter and business anchor.
After analyzing many businesses and their challenges as a reporter she decided to start a PR firm – Cynthia Nyamai Communications.
She had identified the PR gap in Kenya and she dedicated herself to help companies to better utilize communication strategies and to understand the role of Public Relations in their campaigns.
Cynthia Nyamai Communications has experienced a steady growth over a short period of time because of the following positive attributes:
Cynthia's knowledge and experience in media and communication
Sacrifice at start-up
Offering the best
Facing challenges with faith
Early planning
Impeccable mentors
Cynthia knows her strengths very well and understands what she needs to deliver to her clients.This she says is what gives her an advantage over her competitors to the extent that some of them seek her expertise in handling some of their PR engagements. Having worked with media she is well informed of the ins and outs especially in media relations.
Her experience in the communication field has enabled her plan and thus effectively delivers Cynthia Nyamai Communications as a top PR firm in Kenya today.
Cynthia is just started and is going places.  With persistence and determination she is clearly headed for excellence. These complemented with excellent mentors, passion for what she does, clear understanding and a great way of working around challenges,
there is no doubt that Cynthia is a force to reckon with in the Public relations industry.
The polite woman was also the same lady who helped Nigeria's president Buhari beat the incumbent, Goodluck Jonathan. The same lady also helped President Uhuru Kenyatta beat veteran politician and former Prime Minister Raila Odinga in 2013 elections.
In 2017, Sonko, Uhuru and many other politicians have hired her to do PR for them. I hear even Kidero is considering employing her to his PR team.