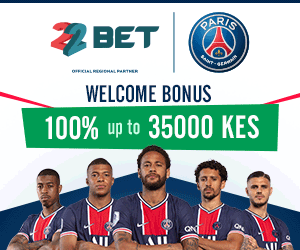 In 2011, Emmanuel Abisai,the Ksh221 million Sportpesa Jackpot winner, was broke like a church mouse. The then poor Luhya man saw a beautiful Kisii lady by the name Carol Morara and decided to make a step.
Abisai got Carol's number from friends. That time, Facebook was new in Kenya and if you received a message through the platform, you would be excited to the point of losing appetite.Abisai sent a message to Carol on Facebook, he expected a reply. Two hours, one days and days later, the beautiful and classy woman read it but never replied. Weeks later,Abisai sent another message. This time again, the Kisii lady, who had set her own class, never replied.
The Sportpesa winner gave up and continued with his life. This week, he slept on the right side of life. Luck knocked on his door and he won Ksh221 millin.Immediately Carol heard rumours that his former admirer had won, jealous creeped in, she was now the one hunting Abisai….kweli life ni funny.
Now this is how she rejected Abisai: