Cabin Crew is one of the most popular careers in Kenya, but without a certificate from a top college, you will tarmac forever. Cabin crew certificate can land you a well-paying job at Kenya Airways, Emirates Airline, Ethiopian Airline and Dubai Airline, which are among the highest paying aviation companies in Africa.
If you are planning to study cabin crew/air hostess courses, here are the best colleges for you:
Trans-Eastern Airlines Aviation College
Trans-Eastern Airlines Aviation College in the heart of Nairobi city is one of Kenya's leading aviation training college. Over the years, the college has been dedicated to training and preparing our students for the exciting careers in the aviation sector.
Students who join the college come from across the country, representing diverse perspectives, experiences, backgrounds and cultures. Once here, they discover extraordinary opportunity to learn.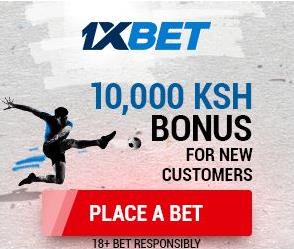 Kenya Aeronautical College
Kenya Aeronautical College has over time remained a top choice for cabin crew students. Every student who join here find themselves working for top companies, simply because of the quality of training offered at KAC
Cabin Crew are primarily focused on passenger safety on the aircraft and aircraft safety. They are responsible for advising the passengers on conduct on the aircraft and enforcing regulations to maintain passenger and aircraft safety.
This course allows you to pursue a career not only in the aviation industry but also in other service industries such as hotels.
Our fully qualified and experienced lecturers will guide you through out the 6 months it takes to successfully complete this course.
To join KAC as a cabin crew student, you need at least a C minus grade in KCSE.
East African School of Aviation
EASA is an ICAO Regional Training Centre of Excellence (RTCE), an ICAO TrainairPLUS full member, an ICAO Aviation Security training centre (ASTC). EASA is also the training Directorate of the Kenya Civil Aviation Authority (KCAA) as an Approved Training Organization (ATO), an IATA training partner, a TVET institution and an ISO 9001:2008 certified institution.
The college is globally recognized, making it one of the favorite schools for students across East Africa.
Air hostess is one of the many courses offered at the East African School of Aviation. Since the college is IATA training partner, be sure the paper you'll get from there will market you even beyond Kenya.
Skylink Flying School
Skylink Flying School is no doubt a top aviation college in the country. The institution, which is located at Wilson Airport, attracts students from all over East Africa. With world-class lecturers and tutors, Skylink ranks as the best choice for pilots and cabin crew students.