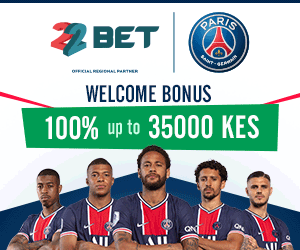 CFA,CIFA,CPA and ACCA are the best professional courses to study in order to stand out in a highly flooded field,business.But Finance and Accounting require certain specialization in order for one to cut a niche for himself.
Pursuing a professional course can give any professional an upper hand over those who have never bothered to pursue the highly sought courses.
However, it becomes hard to select the best course which could give one a clear career path. But with the experience in hand, we guide you on which course to pursue and at what time.
If you are still in college, set a clear goal, choose the path you will take that'd enable you secure a lucrative job without much struggle.
Assuming that you are in your third year in college and you've decided to specialize in Finance, Certified Investment and Financial Analyst (CIFA) will be ideal for you. But this will greatly help you if you intend to work in Investment banks, insurance companies and stoke brokers. Companies like Nairobi Securities Exchange, Capital Markets Authority, Kenya Revenue Authority, and all insurance companies prefer graduates with CIFA or CFA to those who possess CPA.
If you are specializing in Accounting in college then ACCA and CPA will be ideal for you.ACCA is the most preferred professional course by serious professionals since it's internationally recognized. The best colleges that offer ACCA in Kenya include Strathmore University, Oshwal College and KCA University.
The best institutions to study CPA in Kenya include Vision Institute of Professionals, Strathmore University, CA University, East African Institute of Professionals, Orbit School of Professional Studies and Star College of Management Studies.
If you are still employed, then choose a course based on your area of specialization. If you bear a title of Investment Analyst, Research Analyst, Actuary, Statistician, Financial analyst, Business Analyst, Data Analyst and Market Analyst, then you should enroll for CIFA, which will prepare you for the internationally recognized course, CFA.
If you are an Accountant or Finance Officer then ACCA or CPA is for you.
Currently, CIFA is more marketable than CPA in Kenya but they are both useful in the job market. However, ACCA is more ideal for Accountants as it will give you a job anywhere on the universe.