Studying MBA is one of the basic necessities for business professionals in Kenya,but one has to enroll for the course at the best universities as ranked by Webometric. Good universities in Kenya are ,however, few because many institutions don't take into consideration quality of education,but the amount they earn from student enrollment.
Master of Business Administration (MBA) has become a common thing in the modern world. In the world of business, this is one of the basic requirements for one to get a promotion in their work places.
MBA can help you climb the  career ladder sooner than you anticipated, and the earlier you enroll for the course the better.
As you prepare to enroll for this popular program, consider joining an institution which will boost your CV and perhaps market you beyond the country.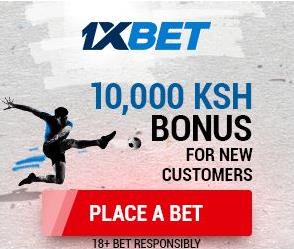 Below are some of the most respected Universities in Kenya you can enroll and receive quality education;
1. Strathmore University
It's a private institution and known for producing the best students in Kenya. Some of the best business courses are found here, they include; Bachelor of Commerce, Bachelor of Actuarial Science and Economics.
2. University of Nairobi
It's ranked the best in Kenya and top 15 in Africa. Due to its long history of academic excellence, the University of Nairobi has remained the darling of many Kenyans.
Employers too prefer graduates form this university.
3. KCA University
This is a private University and the main courses offered here are business related. The University is well known for producing very qualified graduates.
4. Jomo Kenyatta University of Science and Technology (JKUAT)
Though major courses offered in JKUAT are IT and Engineering related, the institution also offers Executive MBA, Master of Science in Finance and MBA.JKUAT has a good name and employers too like graduates from this university.
5.Kenya Methodist University(KEMU)
This is a private University and it's owned by Methodist church.The University is good for MBA because it's easier to graduate and easily accessible to students within Nairobi and it's environs.
5.Kenyatta University
Kenyatta University is best known for it's specialization in Arts courses.One thing that makes it more attractive is its modern library and world class facilities.
Most lecturers in this university are friendly,it's therefore easier for one to graduate withing the specified time unlike other universities.
Other Universities include Maseno and Moi University .