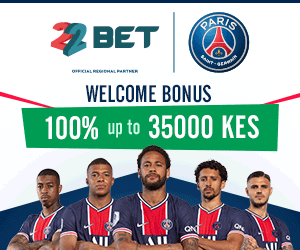 There are specific Kenyan universities employers prefer graduates from-such universities have a history of producing the best graduates.

When it comes to skills, Kenyan employers are very selective since they want employees to effectively utilize their skills for maximum output.
Passing job interviews in Kenya entails many aspects; dressing, area of specialization, communication skills, and the college you graduated from.
Employers tend to favour graduates from certain Universities in Kenya, which means that even if you have same qualifications with someone you have attended interview with, your college might put you down.
The following are colleges which employers tend to favour:
1. University of Nairobi
Being the best University in Kenya, graduates from University of Nairobi have high chances of securing jobs than graduates from other Universities.
We have witnessed incidences where graduates attend Graduate Trainee interviews; two of them enter the last part of the interviews after a series of interviews. One of the graduates is from the University of Nairobi and the other is from another University, the panel makes a quick decision by picking the University of Nairobi job seeker due to the name UoN.
Some of the best courses at the University of Nairobi include: Actuarial Science, Medicine, Electrical Engineering, Architecture, Statistics, Real Estate,Law, Purchasing and Supplies and Civil Engineering.
2. Strathmore University
Strathmore University is a privately owned institution that specializes in training Business students.
The University ensures that their students adhere to the University dress code, you will never meet Strathmore University student dressed like a thug; they are neat.
The University is ranked second in Kenya after the University of Nairobi and it has a good name globally. One of the key area that they have emphasized on is training students practical skills; skills which are required in the job market.
Graduates from Strathmore University secure jobs while on internships, they sell like hot cakes because employers know exactly who this graduate is.
3. JKUAT
Jomo Kenyatta University of Agriculture and Technology is another top class University. The lecturers in JKUAT perform their duties as per the University requirements.
JKUAT trains Information Technology graduates to be innovative, that's why in any job interview where IT graduates from JKUAT are participating, and chances of other graduates securing the job are very slim.
Some of the best courses in JKUAT include: Actuarial Science, Biostatistics, Information Technology and Supply and Purchasing.
4. Maseno University
Maseno University is situated along Kisumu -Bisia road, 25 kilometers from Kisumu. The University is located in a serene environment, away from noise.
One of the things Maseno has maintained is the quality of the training. Very few graduates from Maseno University stay jobless after graduation.
Some of the courses which sell Maseno Graduates include: Applied Statistics, Journalism and Communication, Business Administration and Computer Science.
Maseno University offers the best Statistics training in the country.
5. Kenya Institute of Mass Communication/Daystar University/USIU
Many will wonder why I have joined the two but you will know the reason shortly.
Daystar ,USIU and KIMC produce the best Journalists in the country and they have decided to perfect in training Journalists.
Top Journalists in the country train in one of the three colleges and they are performing their roles efficiently.
6. KCA University
KCA is a private University which is located at Ruaraka and has branches in Kisumu, Nairobi CBD, Kitengela and many other towns.
The University was initially named Kenya College of Accountancy because it was offering training in Finance and Accounting.
Employers prefer Bachelor of Commerce graduates from KCA University because of the training they receive at KCA University. It's also rare to find a Bcom graduate from KCA University without professional training, which gives the upper hand over other graduates.
7. Technical University of Kenya (TUK)
TUK was upgraded to a full University in 2013 by President Uhuru Kenyatta; it used to be called Kenya Polytechnic.
All employers in Kenya used to be biased towards graduates from TUK especially those who graduated with Diploma in Mechanical and Electrical Engineering.
In most cases they preferred a Diploma holder from TUK to a Graduate from University of Nairobi because they knew these people received the best training at TUK.
The institution still maintains the good name even after being upgraded.
Some of the best Courses offered at TUK include: GIS and Remote Sensing, Mechanical Engineering, Electrical Engineering and Civil Engineering.
8. KIM/AMREF
I have also combined the two training centers because of the reason below.
AMREF has the best training in Monitoring & Evaluation and Project Management. If you need a professional certificate which has more value than a Diploma then join AMREF for training in M&E.
Also, KIM is one of the best training institutions for M&E and other Front Office certificates.
Most of the unique certificates are offered at the two institutions and no one will have many unanswered questions about your certificate.
9. Kenyatta University
A good number of teachers are products of Kenyatta University; it's known for producing best
Arts graduates.
The University has a world class library which is well equipped with modern books; it also offers virtual training so no need of physically attending classes at the institution.
10. Moi University
Graduates from Moi University equally perform better in the job market due to a number of good courses offered at the University.
Moi has some of the best courses in Kenya, they include: Medicine, Engineering, Statistic,Actuarial Science and Law.
11. Egerton University
Egerton is situated in Njoro but it has branches in many Kenyan towns.
The Univesity is known for producing best Agriculture graduates in the country.
Utalii College
This is another institution I had to mention.No one can beat a graduate from Utalii College with specialization in Hotel and Hospitality;it's the best.
Kenya Medical Training College
Every year Kenyans scramble for admission to the college to train Nursing.This is the best college to train Nursing in Kenya.
University of East African Baraton
This one produces the most disciplined graduates.Besides,it's known for training the best teachers.