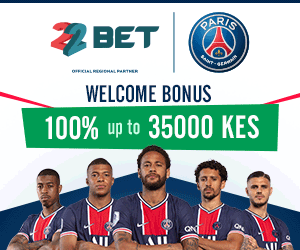 THE University of Nairobi has been ranked top in offering of science and arts courses among all the universities in Kenya. Mount Kenya University (MKU) was ranked number one among private universities and number 10 overall, in a survey conducted by CPS Research International.
Globally, the UoN was ranked number 775 offering science courses, while MKU was ranked number 7324 in the research findings released at a Nairobi hotel this morning.
The UoN leads the pack with with 282 science courses followed by JKUAT with 242 courses then KU with 152 courses. MKU tops among the private universities with 64 science courses and was ranked 10th overall. EA Baraton followed in the Private universities category, then Kenya Methodist, Kabarak, Strathmore and Daystar.
In the ranking on Arts courses, UoN topped again with 89 courses followed by KU with 88 then Moi with 75. MKU was 8th overall with 30 arts courses but led among the private universities. Daystar was 2nd followed by St Paul, EA Baraton, and then Nazarene.
The survey – State of Science Training in Kenyan Universities – commissioned by Pan African Education Trust was carried out between February and May this year. The research was conducted on 68 chartered universities and among 309 employers in Kenya.
The survey established that public universities in Kenya have more science programes than private ones. The number of science courses is 69.1% while Arts are 30.9%.
The top five public universities offer 46.1% of science courses while the top 5 private ones offer 7.2%.
"It's almost 2 to 5 times harder to find a private university offering a practical sciences program such as nursing, engineering or computing," the survey revealed.
Researchers recommended collaboration among universities in sharing of resources, academic programme and innovative concepts. They noted that lower ranked universities were imitating the big brothers, leading to high risk of duplication of courses.
"There is also high tendency for development of only attractive programmes that attract more students," they pointed out noting further that increased private sponsored teaching programs are pulling academic staff away from research into teaching alone.
Credit :Wahome Thuku