It has been confirmed that if Kenyans vote along tribal lines, Raila will be president from August 2017. According to IEBC figures, tribes which support Raila have more registered votes than those supporting President Uhuru Kenyatta.
In case Uhuru depends on votes from Kalenjin and Gema tribes, he will see nightmares in August polls.
The statistics below proves Raila will be the next president of Kenya
There are 19 million registered voters in the IEBC register.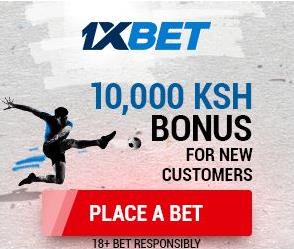 2.8 million are kikuyus.
2.6 million are luhyas.
2.3 million are kalenjins.
2.2 million are kambas .
2 million are Luos.
1.4 million are somalis.
1.8 million are coastal bantus.
1 million are from upper Eastern comprising Meru and Embu tribes.
1 million are maasais .
970,000 are kisiis.
The rest are smaller tribes(Including the Makonde) which vote on a 50 -50 basis.
NASA VOTES
Luhya- 2.6 million
Kamba- 2.2 million
Luos- 2 million
Coastal bantus – 1.8 million
Kisiis – 970,000
*APPROX : 9.57 M VOTES*
*JUBILEE VOTES:*
kikuyu – 2.8 million
Kalenjins – 2.3 million
Meru and upper eastern -1 million
*APPROX : 6.1 M VOTES*
*SHARED VOTES:*
Somali – 1.4 million
Maasai – 1 million.
Jubilee cannot win the August poll and they know it. Of their strongholds, NASA will harvest some votes in South Rift where Isaac Ruto comes from. NASA strongholds of Coast, Western and Nyanza are intact. Nobody understands what jubilee means by 70% + 1. The painful truth is that they can't afford even 28%!!!