The process of applying for HELB loan in Kenya is very simple regardless of whether you are a self sponsored or government sponsored student.
HELB loan has helped so many needy Kenyans through their affordable loans; it's not a secret that this is one of the most efficient and reliable government institutions in Kenya.
Before you apply for a Masters loan ensure that you are repaying the undergraduate one since HELB does not give loans to Kenyans who have defaulted.
To apply, follow the following process:
First apply for a Master's programme in a University of your choice. The reference number/admission number you are given by the institution is the one you'll use to apply for the loan.
Once you secure admission letter you are required to visit HELB website (http://www.helb.co.ke/)
Click on HELB PRODUCTS, loans, and then Alternative Loans (for salaried students)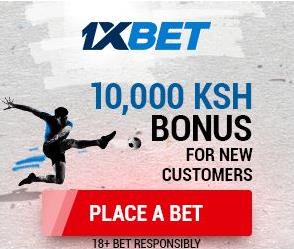 Then you'll be instructed on how to apply online
Documents required for Masters HELB Loan:
Copy of letter of admission to the university
2) Certified copy of last acquired certificate
3) Certified copy of ID
4) Certified copies of two salaried guarantors' IDs
5) Certified copy of PIN card
6) Certified copies (by employer) of the latest three months pay slips
7) Recent colored passport size photograph
8) Letter of appointment (contracted applicants only) (1-5 should be certified by an advocate and 6-9 by employer)
In order for the Lawyer to certify your documents you MUST pay some fee, which ranges from Sh.500-Sh.1000
Once the documents have been certified attach them to Application form and take them to HELB offices at Anniversary towers, University Way. Alternatively, you can send through postal address. But it's saver to make hand delivery.
Important requirement
Ensure that your employer indicates on the HELB form that you are a permanent employee or you have a long term contract, otherwise your application will be rejected
HELB loan interest is 12 % and Repayment Period is 48 months
Note that you should start repaying HELB loan immediately the money is submitted to the institution; otherwise you will attract a penalty of Sh.5000 per month.
How HELB Awards loans
PhD- Kshs: 60,000 – 200,000.00;
Masters -Kshs: 60,000 – 200,000.00;
CE -Kshs: 60,000 – 100,000.00;
Note that the money is not deposited in your personal account; it's credited to the institution account.
HELB does not award same amount for applicants, it depends on your salary scale and ability to pay.
How to know that you have been awarded the loan
The loan is usually awarded 4 to 8 weeks after successful application
Confirm from the Finance Department of your University.