Do you know the worst degree courses in Kenya?Well,we have good news for you.
There are courses which are becoming more useless by day.Some of the courses here are not marketable at all;studying them may render you jobless forever.We have provided a list of the most useless courses in Kenya,based on the current job market.
Master of Business Administration (MBA)
More than 10,000 Kenyans enroll for Masters in Business Administration Course annually in a bid to secure better jobs in Kenya
Sadly, over 80 percent of those who graduate with MBA end up being jobless even up to 10 years.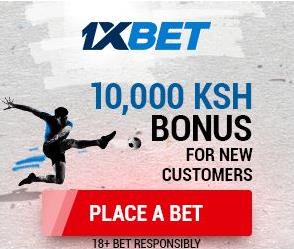 If you are planning to enroll for MBA ensure that you are employed first because MBA may not give you the dream job as soon as you anticipate.
Anthropology
It's not a bad course but very few opportunities are available in the market for Anthropology graduates in Kenya. If you are lucky to secure a career in UN or a reputable NGO like icipe then you'll be in a good position to earn good salary.
Tourism and Hospitality Management
Even when tourism sector was stable those who pursued related courses in colleges struggled to secure even internships in Kenya,what about now!
The industry has been seriously affected especially from the Al-Shabaab threats at the Coast and Nairobi.
Tourism and Hospitality Management Course remains one of the most useless courses in Kenya.
Theology
To be a Pastor you don't need a Degree; the best Pastors in Kenya did not even go past standard eight while those who studied Theology are still tarmacking.
Sports Science
Rushing to college to study Sports Science degree is a waste of time unless you are sure someone will employ you in one of the struggling football clubs in Kenya.
Education
Most Kenyans, especially from Western Kenya, are always advised to study education so that they can become good teachers. It's sad that more than 80 percent of Graduates of this profession end up being jobless.
In addition, the salaries Kenyan teachers are paid cannot allow them go beyond "average Kenyan", In fact; they are hanging between poverty and "average".