If you want to buy the best decoder/set box in Kenya,you have to select one with clear signal and with less subscription costs.
Kenyan Government phased out analogue system in 2015 thus allowing transmission of information on Digital platform.
Local media houses-Citizen TV, NTV, and KTN -moved to court to block the government from switching off analogue TV stations but the court ruled in favour of the government.
Since then, Kenyans have adopted the new way of life. Since most TVs in the country are analogue, a set box is necessary to convert analogue system to digital.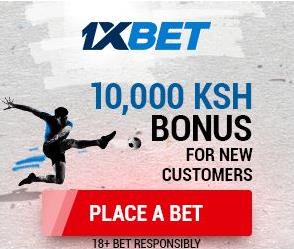 Currently, there are four main types of digital set boxes in Kenya, namely: GoTV, DSTV, BambaTV and Startimes
After doing research for 6 months, we have come up with the following conclusion:
Startimes
Startimes is so far the best set box to buy in Kenya since it has very strong signal and it's not expensive like other set boxes.
The set box has two options; there are channels which are free and others which the customer must subscribe monthly in order to watch.
Startimes has over 70 free channels where all the local channels are free to watch.
Basic Startimes decoder costs Ksh 3,200 and they are found in all Uchumi Supermarkets and other supermarkets in Kenya.
GoTV/DSTV
MultiChoice increased subscription fees for DSTV last month, thus making their set boxes the most expensive to buy and maintain in Kenya.
Subscription fees for DSTV increased from Ksh 4,000 to nearly 10,000 per month, which most Kenyans won't afford.
The only advantage of having DSTV is to watch the English Premier League, which you can watch in a pub anyway as you enjoy your drink.
GoTV is also good but most of their channels are not free.
Bamba TV
Bamba TVs are the most common set boxes in Kenya and regarded as the best because they are absolutely free.
Though the signal sometimes goes on and off,the decoder is recommended for low and middle income earners since there are no monthly charges associated with subscriptions.
Bamba TV decoder costs Ksh 3,200 and they are found in Uchumi Supermarkets and other major supermarkets.
If you are lucky to have a well-functioning set box, you will enjoy a variety of  free channels.
Zuku TV
One of the best things I like about Zuku is that it has a package for internet subscription where you pay Ksh 1,200 per month to get free internet.You can also watch local channels for free,including some additional channels but most channels are not free to watch.