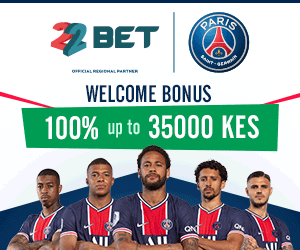 If you are pursuing a degree in Financial Engineering degree, you better plan to study for a professional course, because that is the only way to become more marketable.
Financial Engineering degree is a course which is directly related to banking, stock market, real estate, investment and insurance. It is therefore one of the most ideal courses for the aforementioned sectors. Pursuing this course, however, is not a guarantee that jobs will be waiting for you; you will hustle for available job opportunities with statisticians, actuaries, real estate professionals, financial analysts and other professionals. At the end of the day, the job seeker who wins is one with the best academic and professional qualifications, which is why it's advisable to top up your degree program with a professional certification.
The best and most ideal professional qualifications for Financial Engineering Degree include:
Chartered Financial Analyst (CFA)
Chartered Financial Analyst is not on only the best professional certification for finance professionals, but also the most ideal for Financial Engineering graduates. Having qualifications in CFA will automatically guarantee you opportunity in the investment world.
A CFA qualification also comes with the best salary in the job market.
ACCA
ACCA is internationally recognized course for accountants and finance professionals. As as Financial Engineer this is not a course to ignore, especially if you are aiming to work for audit & accounting companies.
To complete ACCA qualification you need not more than two years.
Certified Financial Planner
The Certified Financial Planner (CFP) designation is a professional certification mark for financial planners conferred by the Certified Financial Planner Board of Standards (CFP Board) in the United States, and by 25 other organizations affiliated with Financial Planning Standards Board (FPSB).This is the best course for Financial Engineers who are planning to work for banks and stock market.
Certified Fraud Examiner (CFE)
Certified Fraud Examiner is also another marketable professional qualification for Financial Engineers. The course is mostly helpful for professionals in the capital markets, NGO, audit companies and risk areas.
A complete CFE Exam application with documentation is required to take the CFE Exam. The CFE Exam application fee is $400. If you have purchased the CFE Exam Prep Course, the fee is $300.
Submit the CFE Exam application.
Submit the supporting documentation to complete your application.
CPA
You can also pursue a CPA qualification, which is more diverse.Besides, CIFA  is another certification to consider especially for stock market enthusiasts.