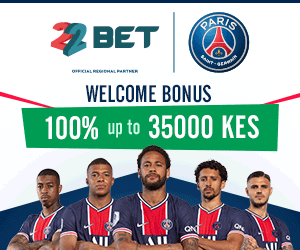 Nairobi Women Rep Rachel Shebesh is admitted at a Nairobi Hospital after injuring her leg. The former ODM diehard was admitted weeks ago and was expected to be discharged shortly after treatment but her stay has attracted some whispers…could she be suffering from a deadly disease?!!!!!
Shebesh is one of the few Kenyans who suffer from Excited delirium, a controversial proposed condition that manifests as a combination of delirium, psychomotor agitation, anxiety, hallucinations, speech disturbances, disorientation, violent and bizarre behaviour, insensitivity to pain, elevated body temperature, and superhuman strength.
When she was admitted at the hospital,the condition manifested itself.If forced doctors to admit her to a private ward where few individuals were allowed to see her.
Today, President Kenyatta visited Shebesh at the hospital, where he wished her quick recovery. The women Rep thanked the Head of the State for sparing his time to visit her:
"Your kindness cannot be measured or expressed in words. You visited me by my bedside. What a pleasant surprise! Thank you, Your Excellency and Deputy President. Nairobians, I missed the IEBC presidential clearance function today, can't wait to get my "bed clearance" to join up with the rest of the Nairobi Jubilee team and you! Blessings", said the aspiring Women Rep.
Also in the long list of Shebesh visitors was Nairobi aspiring Women Rep,Esther Passaris,who wrote on her Facebook page:
"Earlier this afternoon, I paid a courtesy visit to Hon. Rachel Shebesh who is recuperating at the hospital. Despite being my opponent, I still wish her good health and believe my supporters do too".
We wish Manzi wa Nairobi quick recovery