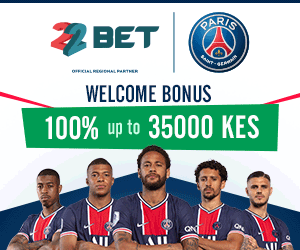 If you need a loan in Kenya, you have to approach a financial institution which does not have tough rules. Since most people don't have jobs and are in need of cash for business, they hate being told to provide collateral/security for them to access loans-but there are institutions which offer quick loans without minding whether you have collateral or not.
Fairdeal for Cash.
Fairdeal for cash give out loans against items or goods as collateral.It gives loans of up to 60% the value of the item presented.Contact them on; 0722169168 or 0736161339
Odyssey Capital.
This lender gives out quick loans for various purposes for example, school fees and loans to purchase mobile phones.Contact this financier on;0791510501
  Best Night Clubs In Nairobi That You Should Party On A Friday
Mombo Investment Limited.
Mombo investment gives out salary advances and personal asset loans popularly loans against goods.They also give car logbook loans.Contact office through; 0706503230
Real People EA.
Real People is a non deposit taking micro lender.Its a financial services company that lends quick cash to both individuals and businesses. Real People targets mostly civil servants looking for emergency loans.Contacts ;0732168200
Platinum Credit Kenya.
Platinum Credit provide quick loans mostly to civil servants but they also give credit services to other kenyans.The loan applications are processed within 24 hours.They give asset financing services and loans against logbooks.Platinum Credit can be contacted through;07099009000
Kopa Loan Na Bonga Points.
This is a new era lending services provider.The lender gives loans against your safaricom bongs points as security.You present bonga points ,you walk away with cash on the spot.Contact this lender on;0724025633
  Emotional Letter From Raila Odinga That Almost Made President Uhuru Kenyatta Cry
Meridian Acceptances.
Meridian Acceptances specialises in giving out loans against logbooks. The lender gives out cash up to 50% the value of your vehicle. Call Meridian Acceptances on;0704444888
Sasa Credit
Sasa Credit is a new kid on the bloc.The lender mostly accepts loan applications submitted online.They are quick to respond and deliver cash within hours.Call Sasa Credit through;0708401555
Izwe Loans.
Just like Platinum Credit and Real People, Izwe Loans is a non deposit taking micro financier.The lender specialises in lending services only mostly target civil servants but also some other categories of employees.Call Izwe Loans on;0729400600 or 0734400600
  10 Kenyan Politicians Who Are The Most Arrogant And Hot-Tempered.
Samchi.
Samchi disburse loans within 24hours.The lender gives out short term loans and loans against logbooks.Samchi prefers mostly people who do business.Contact Samchi on ;0708777770
There are still other fast emergency loan providers in Nairobi.Check the above lenders fast and see if you will not get the financial help you wanted.Mentioning other fast cash givers we overlooked, will be appreciated.Thanks.
11.HELB
Higers Education Loans Board is a nice place to take a loan if you are a student.The loan attracts an interest rate of 4 % when you are a student and 12 % when you have completed your studies.The loans demand no security apart from signatures from parents.