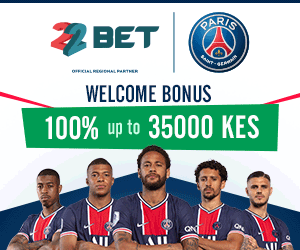 Of course you know, small things excite women, but there are places to touch a Kenyan woman and have her for the rest of your life.
Women have almost similar traits,…they can play hard to get but once they see these things, not even a magician will explain how fast they accept advances from men.
Money
Money of course attracts a Kenyan woman more than anything else. The only thing that makes this woman feel entitled to have you is money. This woman, once she sees money would turn from being a victim to a hunter.
Forget about looks and education- because these things are not relevant for a modern Kenyan woman—money is the real thing.
Power
If you are an MP, Senator, Governor or even a president and try to approach any Kenyan woman, I swear only 0.00001 % will reject you. In our country, power and money are what defines handsomeness, not a man's physical appearance.
What surprises me, A Kenyan woman does not care whether you are married or not as long as you have cash. She will even beg you to marry her as the 5th wife.
Sleek Car
If you own a Porsche, Mercedes Benz, Range Rover, Chrysler, Rolls Royce, Toyota V8 or any other top of the range car, women will follow you like flies.
The moment a Kenyan woman sees a man in an elegant car, she will run mad, beg for a lift and start a conversation…everything a man says is responded with, "yes,yes,yes".