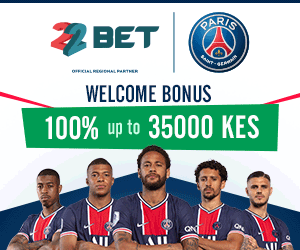 If you are looking for ideal club/drinking joint in Nairobi, then go no further than one of the listed clubs below-you will have maximum fun, excellent feeling and value for your money.
B – Club
B-Club is one of the most beautiful clubs in Nairobi. Situated in Kilimani,the club is a darling to a number of middle-class population who need maximum entertainment in a serene environment.
XS Millionaires Club
Nightclub in Nairobi Central Business District is a perfect place to relax on a weekend, especially if you are within the Central Business District.
1824 Club
1824 Whiskey Bar & Lounge is situated in Nairobi Langata road and is one of the most visited clubs in the city.
The club attracts university students and young generation, a population full of life and adventure.
Privee Westlands
Privee Westlands is the definition of beauty and elegance. The club is a no go zone for a population with light pockets. If you love beauty, elegance and swanky feeling, here is the place to be.
KIZA
KIZA Restaurant and Lounge Nairobi is a number one choice for people living along Ngong Road and its environs. The club also attracts fun lovers from Kilimani, Karen, Rongai and estates around Westlands.
Club Hypnotica
Club Hypnotica is located at Krishna Centre in Westlands. It's full of life and everyone there is pretty much just out to have a good time. Drinks are fairly priced, the music is great!
Brew Bistro and Lounge
The Brew Bistro located on Piedmont Plaza, Ngong Rd offers dining adventure in an electrifying atmosphere. When you have a boring day, this is definitely the place to be for rejuvenation.
SkyLux Lounge
SkyLux Lounge is located in Soin Arcade Westlands Roads, Nairobi Kenya. The nightlife here is supreme. The spot is the place to be when you are looking to dance to the most recent tunes and vibes.
SkyLux has always topped the list of best clubs to hang out in Nairobi.
Gallileo Lounge
If you want to trace Maina Kageni,visit   Gallileo Lounge,you will find him having good times with friends. Located on Waiyaki Way, Gallileo Lounge is the best joint for a mid-30 generation.
K1 Klub House – along Parklands – Ojijo road
Gipsy Bar- Woodvale Grove, Nairobi
Tribeka Lounge – Banda Street
Psys Club – Kaunda Street
Sailor's Pub – Woodlands Lane
Dolce Club – Koinange street
Space Lounge Bar & Grill – Ngong road
Explorer Tavern – Ole Odume Road
Natives Sports Bar & Grill – Thika Road
Mojo's Lounge n Bar