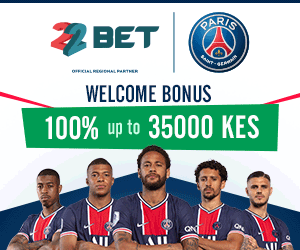 Following the introduction of Madaraka Express trains, those who have used it have experience to share with other Kenyans.They explain how they felt travelling from Nairobi to Mombasa for the first time in a train.
"IN the last few days I have waited to see someone post about their SGR experince but I havent seen any all I have seen is people whining about moving from CBD to Miritini or CBD to Syokimau…..mmmm here is mine the good the bad and the ugly if any.
The train leaves promptly on time.9.00am sharp but one needs to get to the station at least 30 mins to 45mins before departure to allow time for the check in process, security checks, The lifts, escalators,stairs etc its pretty much like going through big airports…utachoka…plus put in mind its mass of 1000 plus people travelling…its pure madness but worth it…
I have laughed and watched my fellow Kenyans being in awe of this train….the amazement of the hub itself…unfortunately I didnt get a chance to do a clip of people tripping on the escalators and others refusing to completely take them….'Wanjiru hakuna njia ingine ya kuigia hii boki? Nidasyoka(I am going back) my ribs cracked but Wanjiru helped her mum on the escalator with her bags and gunias(now thats the sad part) When it comes to luggage, you are on your own to the end..No potters to help so avoid many.pieces of luggage and if you can have the wheeled bags.
On to the train one is allocated their cabin and seat number once you buy the ticket. Each cabin takes 118 or 113 passengers(got mixed up). There is enough space on the carriers to store luggage or under the seat. There is 6 seater facing each other (3×3) or 4 seater 2×2.
The hostess wished us a safed ride and asked us to enjoy the game drive…indeed it was.
Amazing thing you dont feel the speed of this train at all. One lady told the hostess she doubted it would do 4hrs 30 minutes. She felt the speed was slow. When we got to Mtito Andei her story changed when the Nairobi bound train passed on the interchange…..everyone screamed. That speed you only see in movies….breath taking. We were in Mtito Andei at 11.10am and stopped for about 10minutes.
We have enjoyed wild life and beautiful sceneries…this is the real experience of Tembea Kenya..totally amazing.
The second class cabins were full. We were about 1100 passegers this morning and on first class I counted 5 passengers they looked bored coz all the action was happening in the villages(cabins)
I toured the train. The restaurant can only hold 50 pax which creates a jam and people were turned back and crew had to serve people from their seats. They need to add another restaurant cabin.
There is sleeper cabin with 4 beds….awesome that is yet to be priced but its for those who want to take their trip lying down..lol
We got to Miritini 1.30pm sharp and everyone was happy…the crowd is huge the place is busy with people. Everyone is happy and cant wait to do the next trip.
NYS buses were already in waiting to ferry people to CBD free of charge.
If the demand carries on like this they definately will need to have more trains per day.
The only challenge at the moment is the ticketing. You have to go to Syokimau or Miritini to book and its only cash and Visa. They are yet to open up to Lipa na Mpesa or online booking or Travel agents. Its a work in progress so lets be patient.
The ticketing office is open from 7.00am to 3:00pm and these guys dont burge on time once doors are closed thats it…and thsts the time Mchina vanishes into thin air and him and his translator are not in sync…lol and hakuna kuchotea watchie akusaidie….Kenyans will learn how to keep time on this one.
Last but most important…the announcements should be done both in english and swahili because there are travellers from both walks of life and not everyone understands English
I have attached the rate card as well but for those who want info at your finger tips
Adults 1st class is 3000. 2nd class is 700
Kids 1st class is 1500 and 2nd class 350 amd these are kids below 11yrs of age. 3yrs and below is free of charge.
If you would like to call for further inquiries call 0728 603581, 0709 907000, 0708 572574 and 24hr hotline 0711 777577. You need to have patience when you call"
Another Kenya writes:
"The SGR Experience.
I hope someone will actually take this feedback and action it.
No point buying a 1st class ticket.
– no priority ticketing office.
– no priority check in
Everyone is huddled like cattle irrespective of what you paid.
700 bob or 3000 shillings!
They keep time.
– I liked this. I am a stickler to time.
– many people were left behind, because they can't keep time. Crying to deaf years about traffic.
They were not ready to launch.
– the restaurants on the station and in the train are not open yet. Carry your food and drinks from home.
No priority for children or elderly. No help either.
They don't take cards or mpesa for ticket payment.
Carry cash or go to hell.
No signage directions to the railway stations.
One could easily get lost. Signage on the highway would help.
Corruption has reared its ugly head already.
– askaris at the station pre buy tickets in bulk, then sell them outside the station at a premium.
– I saw a Chinese family find their way through to the train without paying. They had no tickets and so the Kenyan security team told them to go buy tickets . They rudely told them off and said that they can speak Chinese to the superiors . Long story,,,,,,but I was thoroughly upset about the whole scene. It looked like a sl,,,,movie.
On Friday and Sunday,,,,they might need to have to trips from either side.
9 . Online ticketing is needed asap .
Why do we have Chinese folk doing jobs Kenyans can do?
Like ticketing? They should at least learn English and Swahili before doing some of those non technical jobs.
Kenyans need to learn how to use public toilets.
Guys are filthy!!!
12 . The views are the best one will ever experience in Kenya. The elephants in Tsavo are right at arms length. The flora and fauna of this country is unmatched.
I think every Kenyan should try the ride. If you have relatives who cannot afford the 700, please be kind and give them a gift.
The train is a good thing for this country and especially commuters who have been fleeced by bus companies and Air companies. All the above things can be sorted out in less then a day. Looking forward to having the line go to Serve our bothers and sisters in Northern kenya , western and Uasin gishu areas"