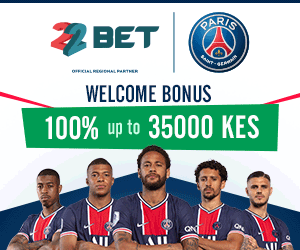 A man by the name David has shared his testimony of how he divorced his wife of 27 years after she was recruited into Prophet David Owuor's church.
"I am David and I want to share my marriage experience. I am not in a mission to attack Prophet Owuor but I have genuine concerns which I believe will be addressed by families across the country.
My wife lisper has been good ever since we married each other 27 years ago. We have three children and we have been living happily.But something strange happened in 2015 when Prophet Owuor visited Nakuru.
One Saturday morning my wife told me, "I am going to attend Owuor's crusade today". I said okay since I could not object something that concerned the Word of God.She also requested me to accompany her but I refused, arguing that I had some books to mark and also set exams for my students.
That evening she came home excited, saying she would forever attend Owuor's church…I nodded.
One week later,she followed Owuor to Kisumu for another crusade. She left me at home with our last born and told me she would be back three days later.
My wife was a primary teacher, a disciplinarian and a home keeper. She had not missed even a single class,but that week, she missed a whole week in school. From Saturday, I heard of her the following Saturday,when she returned home.
Immediately my wife came, she changed her whole wardrobe. From a fashion sensitive teacher to a casually dressed woman. After doing that, she went ahead and gave out all her clothes. She was now dressed in long dresses, which made her look like a 87-year-old grandmother.
Days went by and my wife started absconding her duties,all in the name of Owuor.she could skip school for Owuor's crusades. She now started following Owuor whenever he went for crusades.
With time,I was left alone in the house, doing all the roles  she used to do.My children missed her,I missed her too.
One morning, immediately after arriving at home, she told me she has decided to quit her teaching job—I was shocked. Little did I blink, she had delivered resignation letter.
For the few years she was jobless, I saw a different human being. We used to laugh continuously, share a lot and take care of our children, but after she joined Owuor's ministry, my wife changed completely, she isolated herself and even told me off whenever I told her to join other family members for important occasions. Before, she used to listen to any radio station but after joining this new church she started listening to Jesus is Lord Station only. I complained until I was tired.
What irritated me most was the fact that she used to pray the whole night, even when it was clear it's sleeping time.
When the gap between me and her widened, she started to quit the marriage, leaving me behind with three children. I am now living alone, waiting for her to return to the matrimonial home. I feel emotionally drained and confused, I feel bitter…after 27 years of marriage, someone came to destroy our union".