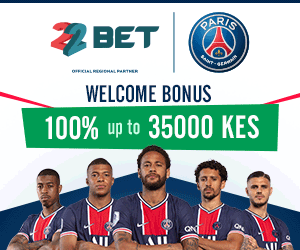 Starting real estate Company in Kenya takes some few steps, which are almost similar to any other company in the country. We are going to take you through the main steps required for you to start operating a real estate agency/company.
Name Search and Registration
Once you come up with the idea of starting a real estate company,the first step is to register your company. Visit Huduma Center with proposed names. At the center you are required to present the names for name search and reservation process. Once the process is done, a single and unique name is selected for business. This process takes at most 2 weeks.
Register With Estate Agents Board
Armed with company name, visit the Estate Agents Board, which is a regulatory body for estate agency practice in Kenya and it derives its mandate from Estate Agents Act, 1984 Cap 533 which was operationalized in 1987. As per the provisions of the Act, the Board is charged with the responsibility of registering estate agents and ensuring that the competence and conduct of practicing estate agents are of a standard sufficiently high to ensure the protection of the public.
You will be required to fill a form provided by the body, and then receive registration certificate. You will pay small fee for the process.
Obtain KRA Pin
After registering your company and successfully obtained a certificate from Estates Agents Boars, proceed to KRA to obtain VAT pin. This pin is very important because it will enable you comply with taxation.
Secure Office Space
An office is required for this business. If your capital is limited, you can get a virtual/shared office within Nairobi which costs Ksh 15,000-Ksh25, 000, then later move to a bigger office.
On top of having physical location, you must have personal & office contacts, postal address and a professional website so that you are accessible to clients.
The entire exercise of registration and setting up an office require a capital of Ksh 100,000-Ksh 300,000.
Conclusion:
Starting any business might be easy but running it is what gives most entrepreneurs hell of time. You need a combination of trust, consistence, strategy and perseverance to make it.Real estate is one of the businesses which require a combination of several skills, which sometimes are beyond and ordinary business person.