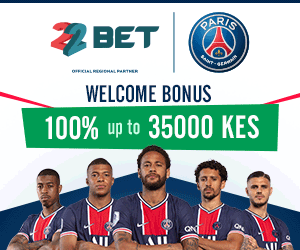 Hotpoint decoder/set box is among popular set boxes in Kenya. The set box has several advantages and few limitations, making it one of the most ideal decoders to own in the country.
We have earlier discussed about Zuku, Bamba, Startimes, Safaricom, GoTV and DSTV; let's now dwell on Hotpoint set boxes.
Hotpoint set boxes are owned and supplied by Hotpoint Company, which manufactures and supplies various home appliances. Due to the company's perennial reputation, many customers believe products originating from them are of good quality, including set boxes—and indeed they are of high quality.
The digital set box sold by Hotpoint is referred to as Hotpoint DVB-T2 Digital Set Top Box/Decoder HSTB301 – USB, HDMI and it comes with the following features:
No Monthly Charges
High Definition (1080p) playability
Electronic Program Guide
Subtitle & Teletext Support
Parental Control
HDMI / AV / RF / Coaxial Output
No Satellite Dish Required
Excellent Signal Quality
CCK APPROVED
Editing for both radio and TV
1 Year Warranty
In addition, you benefit from the following when you buy this set box:
Free installation
Free delivery in 1- 3 days for people living in Mombasa and Nairobi
Free click and collect
Cash on delivery
Buying price
Hotpoint sells this set box at Ksh 2,795 and you are not required to pay monthly subscription fees. Payments are made through MPESA.Mastercard and Visa Card
Limitations of Hotpoint set box
One of the major limitations is that it has few channels as compared to GoTV, Startimes, Bamba  and Zuku,but it's because it has no option of subscription to channels like CNN and BBC.
The set box does not have options for the internet. If you want to enjoy unlimited internet,ZUKU is the right decoder for you.
The decoder contains the following additional features, which are the reason you should purchase it:
More information
USB Playback (Movies, Music, Picture) -MP3,FLAC,JPG,JPEG,MPG,MPEG, VOB,AVI,TS,TRP,M2T,M2TS,MP4,MKV,MOV,DIVX
USB Recording Capabilities (PVR)
Video Decoder: MPEG-2/H.264/MPEG-4 Supported
Audio Decoder: AAC/AC3/PCM Supported
Video output ratio-4:3/16:9/auto
Video resolution – 1080P
Multiple OSD Languages
Record through USB HDD
Time shift through USB HDD
DVB subtitle
Favorite list