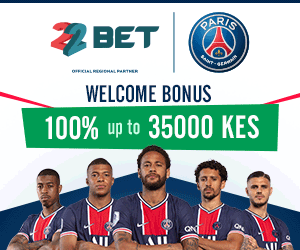 If you have damaged/mutilated Tanzanian notes, you have a chance to return to the Bank of Tanzania to collect new notes.But when you approach the bank, the money will be examined so as to determine whether they qualify as mutilated notes.
The process and conditions of returning the notes are as follows
Redemption of mutilated notes.
Mutilated note is a banknote that has been damaged or changed its appearance by accidental or unintentional contact with water, fire, chemicals etc. when these notes are brought to the Bank; they require a close examination on the banknote, features and cause of the damage in order to determine their values. Defaced coins are those which are chipped, melted, distorted or not machine-countable.
Redemption of mutilated banknotes is done under section 29 of the Bank of Tanzania Act 2006:
i)     No person shall be entitled to recover from the Bank the value of any lost, stolen or imperfect bank note, coin or of any banknote   that has been mutilated or of any coin that has been tampered with.
ii)    The circumstances in which and the conditions and limitations upon which, the value of any lost, stolen or imperfect notes or coins, mutilated notes or coins which have been tampered with may be refunded as of grace by the Bank shall be within the   absolute discretion of the Bank.
http://www.bot-tz.org/BankingOperations/Currency/CurrencyMuseum.asp
iii)     Receipt of cash deposit from Commercial Banks, the Intermediate Vault and Branches.
Bank of Tanzania is a banker for commercial bank and the government. It provides a safe and convenient place to store money and also maintain minimum reserves requirements.
iv)      Payment of cash to Commercial Banks, Intermediate Vault and Branches.
The deposits by commercial banks can be withdrawn from their accounts after a request is made to the bank.
http://www.bot-tz.org/BankingOperations/Currency/CurrencyEvolution.asp
Contacts
          Physical Location:
Offices of the Currency Department are located on the 2nd floor North Tower of the Bank of Tanzania Building along 10 Mirambo Street.
Postal Address
10 Mirambo Street
P.O. Box 2939
Dar Es Salaam
Telephone
+255 22 2235673
E-mail address
Mr. J. C. Rushaka, Manager, Currency