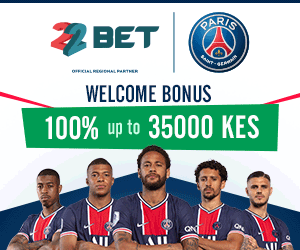 As you glorify men, there are few women in Kenya who call the shots. These women are so powerful that even the system listens to them
Mama Ngina Kenyatta
Mama Ngina Kenyatta is the most powerful woman in Kenya. She is the mother to President Uhuru Kenyatta and former First Lady.
Mama Ngina is one of the luckiest women in the worrld.She is the only woman in Kenya who has served as First Lady and mother to a President.
What most Kenyans don't know is that Mama Ngina is an institution, she is so powerful that her words are taken serious by even former president Daniel Moi.You remember when Gideon Moi wanted to stray,Uhuru sent his mother of Kabarak and a two minute talk resulted to Gideon being told to toe the line.
One exciting thing about Mama Ngina is that she managed to guard her husband's empire…today the family is ranked among the richest families in Africa.
Margaret Kenyatta
Margaret Kenyatta is the wife to President Uhuru Kenyatta. One of the most adored women of Kenya, Margaret ranks as the second most powerful woman in Kenya. The fact that she is the First Lady ensures she makes some critical decisions behind the scenes, which are often implemented by the government.
Margaret might be approachable, humble and one of the best women to deal with in Kenya, but if you mess with her you will know the amount of power she oozes.
Tabitha Karanja
Tabitha Karanja, the business powerhouse, commands not only respect but also significant influence in the world of business. The Keroche Industry owner is ranked fourth richest woman in Kenya with assets in excess of Ksh 20 billion. When she sneezes even the government listens, not because she has money but due to her ability to employ thousands of youths through her businesses.
Caroline Mutoko
Caroline Mutoko is an employee of Radio Africa and one of the most influential media personalities in Kenya. Through her influence, thick skin, intelligence and hefty salary, the lady has managed to keep her influence afloat. Caroline is now the most powerful woman in the media industry.
Ida Odinga
Ida Odinga has seen it all, from the time Raila was imprisoned to the time her husband became the Prime Minister. Though she holds no position in government, Ida's influence in the political circle is huge—behind the scenes she determines her husband's political direction.
Anne Waiguru
If Anne Waiguru could run for president as I write this, she would beat Raila Odinga hands down. The former Devolution Cabinet Secretary is so powerful that she needs not to campaign in her county…she will be elected anyway.