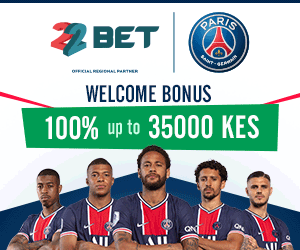 IEBC is one of the institutions that offer employment to thousands of Kenyans annually. Thousands of Kenyans aim to find a job at IEBC but they don't know the trick to use to secure one. Due to that, Venas News has decided to reveal tricks to use to secure a job at the institution.
Have all the required documents
Before you click on the button,"Send",please make sure you attach the most important documents IEBC demands. A list of the most important documents include:
CV
Cover Letter
Clearance from HELB
Clearance from CRB
Certificate of Good Conduct
Have a professional CV
Most applicants don't have professional CVs, which can be described as tragic. For you to get shortlisted you should have an appealing CV, which can be done by a professional CV writer. If your CV is attractive enough, the IEBC will have no option but to shortlist you.
Be Among the first applicants
Since IEBC receives millions of applications, there are chances late applicants will not be shortlisted. It's is important to apply for the job as soon as you spot the opportunity.
Apply in areas where illiteracy is high
Jobs for returning officers and clerks attract high competition, which require applicants to consider areas where the level of illiteracy is high. The best areas to pick include Kurua, North Eastern and Coast.
If you make a mistake of applying in areas like Nairobi, Kisumu and Nakuru you are likely to miss out on the opportunities because of competition.
Select your County
If you are registered in Kericho County, it's advisable to make it your first choice. This is because there are people who are illiterate, who would require your assistance during voting. The IEBC must employ clerks and returning officers who speak native language.
Since application require that you pick more than one station, make your county the first option and then the low illiteracy counties your second option.
Apply for more than one position
Applying for more than one position ensures you increase your chances of being shortlisted for one position.