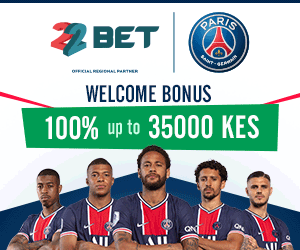 Below is a guide on how to write a business plan in Kenya
A Business Plan is a written document that describes your core business objectives and how you plan to achieve them over a set period of time. It is designed to help you, and others, understand how you plan to generate money and make your business sustainable. A Business Plan often includes information about your goals, strategies, marketing and sales plans and financial forecasts. Read on below for more information about the key sections of a Business Plan.
Why is a Business Plan important? 
A business plan is important when you are seeking loan, partnership or money from sponsors. It also helps you plan your business, especially if it's a start up and lay strategies that would influence the growth of the business.
Importance of Business Plan
Helps you organize your ideas for execution
Helps you set your goals, identify problems and solutions for your business challenges.
Gives you a clear strategy to follow when things get busy.
Helps you secure financing from loans, Microfinance institutions, mortgage companies and SACCOs
Enables you measure your progress as the business grows.
Pool your team together for a common vision.
Helps you lay a solid foundation for business growth
Helps identify weaknesses and new business opportunities
Key sections of a Business Plan: 
Business Plan has key areas which must be included so that your business can function efficiently.
Your business and key objectives:

A brief description of your business and its core products or services. This section also includes a clear and concise overview of the goals your business is trying to achieve over a set period of time. Sometimes these are broken down as short, mid and long-term goals, but it helps if they're measurable
Before you start your business, you must set your goals and key pbjectives.These goals must be outlined in a business plan.
Your skills and experience:

An overview of your experience as it relates to your business. If you've previously worked in a similar business, or have experience running another business, this will help provide confidence that you are in a good position to start up. Even if this is all brand new to you, think about any transferable skills you've developed, life experiences you've had or training you've completed that may be useful.
Your professional experience matters a lot when you are starting any business venture. When this section is clearly outlined in a business plan, it gives the loaner confidence that your business will run smoothly.
Your target customers, market and competition:

Before you settle on any business, you have to identify you target customers, location and competition. These three things are extremely important when it comes to running a business venture. In Kenya, if you are setting up a real estate company, where you will build rental apartments, you must know areas where customers prefer apartments to mansions and also the amount of rent they are capable of paying.
Your sales and marketing plans:

This section is all about how you are planning to attract customers. You might include information about where you'll distribute your products, what your branding and logo will be and what pricing you'll apply. Additionally, you will need to demonstrate how you will spread the word about your product/services in order to generate demand, such as using social media, exhibiting at a trade conference or investing in online advertising.
Your operational plans:

This will be different depending on your business model, but may include information on where you'll trade (like a home office or external premises), the number of staff you'll need to employ, what their roles will be and any equipment or tools you'll need to run your business. You can also use this section to detail any processes that are important to your operations, as well as any industry, tax or legal regulations related to your business. It's also good to think about any risks you may face, how you will overcome them and what you will do if things don't go to plan.
Financials
Many business plans include a financial section, which outlines how you'll fund all of the activities you've outlined and what revenue you expect to generate. You will clearly outline how you plan to finance your business; if it through a bank Loan, state it and if it's through your savings, state that.
State the capital you wish to inject into the business and how you plan to distribute it.