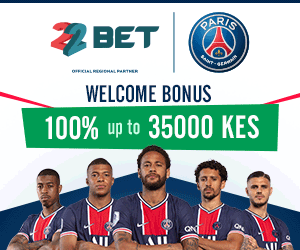 As it stands, Raila and Uhuru are neck to neck in terms of popularly, something that requires one to change strategies to beat the opponent.Raila, being his last try as a presidential candidate, needs to do this for him to beat the incumbent.
Forget about vitedawili and sell his policies
If you listen to Raila's speeches in rallies, you will notice that he concentrates more on vitendawili than his policies. Since this election is about agenda, Raila needs to give up on his vitendawili and tell Kenyans what he would do for them.
Avoid SGR topic
We all know Uhuru buill the SGR, which is a plus for him. Whether it's Raila who came up with the idea or not does not matter at this time. When Raila tries to convince Kenyans that he was the brain behind the flagship project, Kenyans look at him like, "are you out of your mind". He should forget about the topic completely.
Avoid Campaigning in groups
NASA has the advantage of having several bigwigs, but the coalition lacks strategy. As you have seen from the previous campaigns, Uhuru and Ruto campaigns separately, ensuring they cover more areas than their counterparts, who campaign in groups.
Raila should ensure each coalition principal has his area to cover, not just following each other as sheep.
Never talk ill of Kalenjin and Kikuyu
Raila's greatest achievement is to penetrate Rift Valley and Central Kenya regions.We have seen from previous speech where Moses Wetangula speaks ill of the Kikuyu. This lawyer should be told to keep off the topic and concentrate on NASA agenda. Remember a single vote from a Kikuyu to Raila means Uhuru has lost two votes. This implies that every vote from Central Kenya and Rift Valley counts.
Do House to House Campaigns
The problem with NASA is that when they visit an area, they simply check out of a hotel, direct to campaign venue and fly out of the venue without having stop overs in between. The coalition principals should be told to ensure they have stop overs, where they interact with people and ensure the listeners feel them.
The best campaigns are those done from house to house, which demand that the politicians meet their subjects face to face and learn what the citizens expect of them.
Dispute resolution
It seems NASA is heavily divided. At night Muthama, Nyenze and Musila are dining with Uhuru,during the day they pretend they are with Raila.These people might cost Raila the coveted seat. What he needs to do, since he is busy, is to appoint a dispute resolution panel, which will hear the politicians' cases and solve them amicably. If the politicians are demanding money, he should give them and avoid unnecessary divisions.
Rigging
Raila always lost the presidency at the point of vote counting. The politician has been accused by his supporters of not guarding his votes. As of today, we are not sure IEBC will deliver credible elections. What we advise Raila is to ensure he has his spies at the IEBC headquarters, who will spy on chebukati and other commissioners.This will prevent the IEBC from being manipulated by Uhuru.
It is useless to vote when we know the votes will be stolen.
Voter turnout
Raila has massive following, across the country, but this man does not know how to make his supporters vote to the last man.This time, he should scare them of Uhuru Kenyatta by coming up with a deadly propaganda, a propaganda that will instill fear on his supporters, a propaganda that will say, "they don't have a future minus Raila".