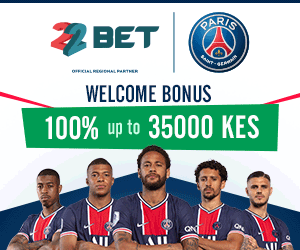 Even as unemployment level crosses 70 % mark, there are careers in Kenya which are trending. These careers have numerous job opportunities and also pay handsomely.
If you are planning to start your career, these are the best courses to do.
Financial Analyst
Banks, insurance companies, stock brokers and government financial institutions are seeking to employ Financial Analysts, who are unfortunately few. To be a Financial Analyst you have to pursue Chartered Financial Analyst course to Level 3. What most business graduates do is to enroll for the course and after finding it hard to pursue to Level 3, they switch to CIFA or CPA, which are relatively cheap and flooded. This scenario has created a vacuum for CFA professionals.
If you are pursuing a business course, you better prepare to pursue CFA…I am sure you won't be jobless.
Monitoring & Evaluation Officer
Very few colleges in Kenya train M&E specialists to Masters Level. This career is in demand by NGO sector and it's well-paying. For Statisticians and Data Analysts, you should enroll for a professional certificate in M&E from AMREF or an online Masters course in M&E.This will increase not only your salary but also your ability to rise in your career ladder.
News Editor
There are several news blogs which are recruiting news editors/bloggers in numbers. Some of the blogs in need of this service include Tuko, Plive, Standard Media Group, Venas News, Nation and several others. This position requires someone with social media skills, Ghafla, excellent writing skills, background in communication or PR and of course with a lot of humour and creativity. In Kenya, few individuals have the ability to write attractive articles. It's unfortunate that even graduates with qualification in Journalism and Mass Communication are not able to write meaningful stuff..most of them are useless. Lack of this skill has resulted to a huge vacuum in the media industry.
The average salary of a News Editor of major media companies is Ksh 60,000
Piloting
Piloting is an attractive career, anywhere in the world. In Kenya, the course pays between Ksh 300,000 to Ksh 1 million.
The problem the country faces is that only the upper class affords to take their children to this course.lealving the middle class and poor families to scramble for courses such as education, forestry, agriculture and sociology.
Neurosurgeon
Most students who join Kenyan universities for Medicine & surgery course end up specializing in easy areas, leaving Neurosurgeon. Our country is now importing these professionals from as far as India.
Social Media Specialist
Every company is now recruiting social media specialist. Popular personalities, billionaires and politicians are too recruiting people who can handle their social media handles professionally. If you are good in social media, this is a job you should grab.