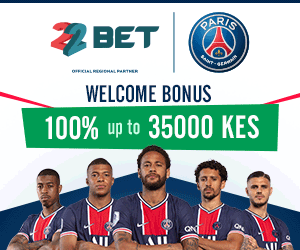 English Premier League Fixtures for the 2017-2018 season is out.The season starts August 12,2017 and ends on May 13,2018.
Due to the World Cup next June-July the season will finish a week earlier on the weekend of May 13.
Opening match will feature Arsenal v Leicester, Brighton v Manchester City,Chelsea v Burnley .Manchester United v West Ham and Everton v Stock.the matches will be broadcast live on Superspot.
The full list of fixtures is as indicated below
OPENING DAY SCHEDULE, August 12,2017
Arsenal v Leicester
Brighton v Manchester City
Chelsea v Burnley
Crystal Palace v Huddersfield
Everton v Stoke
Manchester United v West Ham
Newcastle v Tottenham
Southampton v Swansea
Watford v Liverpool
West Brom v Bournemouth
FIRST 3 ROUNDS BY CLUB:
Arsenal:
August 12 v Leicester City (h)
August 19 v Stoke (a)
August 26 v Liverpool (a)
BOURNEMOUTH
Aug 12 v WBA (a)
Aug 19 v Watford (h)
Aug 26 v Manchester City (h)
BURNLEY
Aug 12 v v Chelsea (a)
Aug 19 v v WBA (h)
Aug 26 v Tottenham (h)
CHELSEA
Aug 12 v Burnley (h)
Aug 19 v Tottenham (a)
Aug 26 v Everton (h)
CRYSTAL PALACE
Aug 12 v Huddersfield (h)
Aug 19 v Crystal Palace (a)
Aug 26 v Swansea (h)
EVERTON
Aug 12 v Stoke (h)
Aug 19 v Manchester City (a)
Aug 26 v Chelsea (a)
HUDDERSFIELD TOWN
Aug 12 v Crystal Palace (a)
Aug 19 v Newcastle (h)
Aug 26 v Southampton (h)
LEICESTER CITY
Aug 12 v Arsenal (a)
Aug 19 v Brighton (h)
Aug 26 v Manchester United (a)
LIVERPOOL
Aug 12 v Watford (a)
Aug 19 v Crystal Palace (h)
Aug 26 v Arsenal (h)
MANCHESTER CITY
Aug 12 v Brighton (a)
Aug 19 v Everton (h)
Aug 26 v Bournemouth (a)
MANCHESTER UNITED
Aug 12 v West Ham (h)
Aug 19 v Swansea (a)
Aug 26 v Leicester (h)
NEWCASTLE
Aug 12 v Tottenham (h)
Aug 19 v Huddersfield (a)
Aug 26 v West Ham (h)
SOUTHAMPTON
Aug 12 v Swansea (h)
Aug 19 v West Ham (a)
Aug 26 v Huddersfield (a)
STOKE CITY
Aug 12 v Everton (a)
Aug 19 v Arsenal (h)
Aug 26v West Brom (a)
SWANSEA
Aug 12 v Southampton (a)
Aug 19 v Manchester United (h)
Aug 26 v Crystal Palace (a)
TOTTENHAM
Aug 12 v Newcastle (a)
Aug 19 v Chelsea (h)
Aug 26 v Burnley (h)
WATFORD
Aug 12 v Liverpool (h)
Aug 19 v Bournemouth (a)
Aug 26 v Brighton (h)
WEST BROM
Aug 12 v Bournemouth (h)
Aug 19 v Burnley (a)
Aug 26 v Stoke (h)
WEST HAM
Aug 12 v Manchester United (a)
Aug 19 v Southampton (h)
Aug 26 v Newcastle (a)
Round 4: Saturday, 9 September, 2017
Arsenal v Bournemouth
Brighton v West Brom
Burnley v Crystal Palace
Everton v Tottenham
Leicester v Chelsea
Manchester City v Liverpool
Southampton v Watford
Stoke City v Manchester United
Swansea City v Newcastle United
West Ham v Huddersfield
Round 5: Saturday , 16 September, 2017
Bournemouth v Brighton
Chelsea v Arsenal
Crystal Palace v Southampton
Huddersfield v Leicester
Liverpool v Burnley
Manchester United v Everton
Newcastle United v Stoke City
Tottenham v Swansea City
Watford v Manchester City
West Brom v West Ham
Round 6: Saturday, 23 September, 2017
Arsenal v West Brom
Brighton v Newcastle United
Burnley v Huddersfield
Everton v Bournemouth
Leicester v Liverpool
Manchester City v Crystal Palace
Southampton v Manchester United
Stoke City v Chelsea
Swansea City v Watford
West Ham v Tottenham
Round 7: Saturday , 30 September, 2017
Bournemouth v Leicester
Arsenal v Brighton
Chelsea v Manchester City
Everton v Burnley
Huddersfield v Tottenham
Manchester United v Crystal Palace
Newcastle United v Liverpool
Stoke City v Southampton
West Brom v Watford
West Ham v Swansea City
Round 8: Saturday, 14 October, 2017
Brighton v Everton
Burnley v West Ham
Crystal Palace v Chelsea
Leicester v West Brom
Liverpool v Manchester United
Manchester City v Stoke City
Southampton v Newcastle United
Swansea City v Huddersfield
Tottenham v Bournemouth
Watford v Arsenal
Round 9: Saturday, 21 October, 2017
Chelsea v Watford
Everton v Arsenal
Huddersfield v Manchester United
Manchester City v Burnley
Newcastle United v Crystal Palace
Southampton v West Brom
Stoke City v Bournemouth
Swansea City v Leicester
Tottenham v Liverpool
West Ham v Brighton
Round 10: Saturday, 28 October , 2017
Bournemouth v Chelsea
Arsenal v Swansea City
Brighton v Southampton
Burnley v Newcastle United
Crystal Palace v West Ham
Leicester v Everton
Liverpool v Huddersfield
Manchester United v Tottenham
Watford v Stoke City
West Brom v Manchester City
Round 11: Saturday, 4 November, 2017
Chelsea v Manchester United
Everton v Watford
Huddersfield v West Brom
Manchester City v Arsenal
Newcastle United v Bournemouth
Southampton v Burnley
Stoke City v Leicester
Swansea City v Brighton
Tottenham v Crystal Palace
West Ham v Liverpool
Round 12: Saturday, 18 November, 2017
Bournemouth v Huddersfield
Arsenal v Tottenham
Brighton v Stoke City
Burnley v Swansea City
Crystal Palace v Everton
Leicester v Manchester City
Liverpool v Southampton
Manchester United v Newcastle United
Watford v West Ham
West Brom v Chelsea
Round 13: Saturday, 25 November, 2017
Burnley v Arsenal
Crystal Palace v Stoke City
Huddersfield v Manchester City
Liverpool v Chelsea
Manchester United v Brighton
Newcastle United v Watford
Southampton v Everton
Swansea City v Bournemouth
Tottenham v West Brom
West Ham v Leicester
Round 14: Tuesday, 28 November, 2017
Bournemouth v Burnley
Arsenal v Huddersfield
Brighton v Crystal Palace
Leicester v Tottenham
Watford v Manchester United
West Brom v Newcastle United (8pm)
Wednesday, 29 November, 2017
Chelsea v Swansea City
Everton v West Ham
Manchester City v Southampton (8pm)
Stoke City v Liverpool (8pm)
Round 15: Saturday, 2 December, 2017
Bournemouth v Southampton
Arsenal v Manchester United
Brighton v Liverpool
Chelsea v Newcastle United
Everton v Huddersfield
Leicester v Burnley
Manchester City v West Ham
Stoke City v Swansea City
Watford v Tottenham
West Brom v Crystal Palace
Round 16: Saturday, 9 December, 2017
Burnley v Watford
Crystal Palace v Bournemouth
Huddersfield v Brighton
Liverpool v Everton
Manchester United v Manchester City
Newcastle United v Leicester
Southampton v Arsenal
Swansea City v West Brom
Tottenham v Stoke City
West Ham v Chelsea
Round 17: Tuesday, 12 December, 2017
Burnley v Stoke City
Crystal Palace v Watford (8pm)
Huddersfield v Chelsea
Manchester United v Bournemouth (8pm)
Swansea City v Manchester City
West Ham v Arsenal
Wednesday, 13 December, 2017
Liverpool v West Brom (8pm)
Newcastle United v Everton
Southampton v Leicester
Tottenham v Brighton (8pm)
Round 18: Saturday , 16 December, 2017
Bournemouth v Liverpool
Arsenal v Newcastle United
Brighton v Burnley
Chelsea v Southampton
Everton v Swansea City
Leicester v Crystal Palace
Manchester City v Tottenham
Stoke City v West Ham
Watford v Huddersfield
West Brom v Manchester United
Round 19: Saturday, 23 December, 2017
Arsenal v Liverpool
Brighton v Watford
Burnley v Tottenham
Everton v Chelsea
Leicester v Manchester United
Manchester City v AFC. Bournemouth
Southampton v Huddersfield
Stoke City v West Brom
Swansea City v Crystal Palace
West Ham v Newcastle United
Round 20: Tuesday, 26 December, 2017
Bournemouth v West Ham
Chelsea v Brighton
Crystal Palace v Arsenal
Huddersfield v Stoke City
Liverpool v Swansea City
Manchester United v Burnley
Newcastle United v Manchester City
Tottenham v Southampton
Watford v Leicester
West Brom v Everton
Round 21: Saturday, 30 December, 2017
Bournemouth v Everton
Chelsea v Stoke City
Crystal Palace v Manchester City
Huddersfield v Burnley
Liverpool v Leicester
Manchester United v Southampton
Newcastle United v Brighton
Tottenham v West Ham
Watford v Swansea City
West Brom v Arsenal
Round 22: Monday, 1 January, 2018
Arsenal v Chelsea
Brighton v Bournemouth
Burnley v Liverpool
Everton v Manchester United
Leicester v Huddersfield
Manchester City v Watford
Southampton v Crystal Palace
Stoke City v Newcastle United
Swansea City v Tottenham
West Ham v West Brom
Round 23: Saturday, 13 January, 2018
Bournemouth v Arsenal
Chelsea v Leicester
Crystal Palace v Burnley
Huddersfield v West Ham
Liverpool v Manchester City
Manchester United v Stoke City
Newcastle United v Swansea City
Tottenham v Everton
Watford v Southampton
West Brom v Brighton
Round 24: Saturday, 20 January, 2018
Arsenal v Crystal Palace
Brighton v Chelsea
Burnley v Manchester United
Everton v West Brom
Leicester v Watford
Manchester City v Newcastle United
Southampton v Tottenham
Stoke City v Huddersfield
Swansea City v Liverpool
West Ham v Bournemouth
Round 25: Tuesday, 30 January, 2018
Huddersfield v Liverpool
Swansea City v Arsenal
West Ham v Crystal Palace
Wednesday, 31 January, 2018
Chelsea v Bournemouth
Everton v Leicester
Manchester City v West Brom (8pm)
Newcastle United v Burnley
Southampton v Brighton
Stoke City v Watford (8pm)
Tottenham v Manchester United (8pm)
Round 26: Saturday, 3 February, 2018
Bournemouth v Stoke City
Arsenal v Everton
Brighton v West Ham
Burnley v Manchester City
Crystal Palace v Newcastle United
Leicester v Swansea City
Liverpool v Tottenham
Manchester United v Huddersfield
Watford v Chelsea
West Brom v Southampton
Round 27: Saturday, 10 February, 2018
Chelsea v West Brom
Everton v Crystal Palace
Huddersfield v Bournemouth
Manchester City v Leicester
Newcastle United v Manchester United
Southampton v Liverpool
Stoke City v Brighton
Swansea City v Burnley
Tottenham v Arsenal
West Ham v Watford
Round 28: Saturday, 24 February, 2018
Bournemouth v Newcastle United
Arsenal v Manchester City
Brighton v Swansea City
Burnley v Southampton
Crystal Palace v Tottenham
Leicester v Stoke City
Liverpool v West Ham
Manchester United v Chelsea
Watford v Everton
West Brom v Huddersfield
Round 29: Saturday, 3 March, 2018
Brighton v Arsenal
Burnley v Everton
Crystal Palace v Manchester United
Leicester v Bournemouth
Liverpool v Newcastle United
Manchester City v Chelsea
Southampton v Stoke City
Swansea City v West Ham
Tottenham v Huddersfield
Watford v West Brom
Round 30: Saturday, 10 March, 2018
Bournemouth v Tottenham
Arsenal v Watford
Chelsea v Crystal Palace
Everton v Brighton
Huddersfield v Swansea City
Manchester United v Liverpool
Newcastle United v Southampton
Stoke City v Manchester City
West Brom v Leicester
West Ham v Burnley
Round 31: Saturday, 17 March, 2018
Bournemouth v West Brom
Burnley v Chelsea
Huddersfield v Crystal Palace
Leicester v Arsenal
Liverpool v Watford
Manchester City v Brighton
Stoke City v Everton
Swansea City v Southampton
Tottenham v Newcastle United
West Ham v Manchester United
Round 32: Saturday, 31 March, 2018
Arsenal v Stoke City
Brighton v Leicester
Chelsea v Tottenham
Crystal Palace v Liverpool
Everton v Manchester City
Manchester United v Swansea City
Newcastle United v Huddersfield
Southampton v West Ham
Watford v Bournemouth
West Brom v Burnley
Round 33: Saturday, 7 April, 2018
Bournemouth v Crystal Palace
Arsenal v Southampton
Brighton v Huddersfield
Chelsea v West Ham
Everton v Liverpool
Leicester v Newcastle United
Manchester City v Manchester United
Stoke City v Tottenham
Watford v Burnley
West Brom v Swansea City
Round 34: Saturday, 14 April, 2018
Burnley v Leicester
Crystal Palace v Brighton
Huddersfield v Watford
Liverpool v Bournemouth
Manchester United v West Brom
Newcastle United v Arsenal
Southampton v Chelsea
Swansea City v Everton
Tottenham v Manchester City
West Ham v Stoke City
Round 35: Saturday, 21 April, 2018
Bournemouth v Manchester United
Arsenal v West Ham
Brighton v Tottenham
Chelsea v Huddersfield
Everton v Newcastle United
Leicester v Southampton
Manchester City v Swansea City
Stoke City v Burnley
Watford v Crystal Palace
West Brom v Liverpool
Round 36: Saturday, 28 April, 2018
Burnley v Brighton
Crystal Palace v Leicester
Huddersfield v Everton
Liverpool v Stoke City
Manchester United v Arsenal
Newcastle United v West Brom
Southampton v Bournemouth
Swansea City v Chelsea
Tottenham v Watford
West Ham v Manchester City
Round 37: Saturday, 5 May, 2018
Bournemouth v Swansea City
Arsenal v Burnley
Brighton v Manchester United
Chelsea v Liverpool
Everton v Southampton
Leicester v West Ham
Manchester City v Huddersfield
Stoke City v Crystal Palace
Watford v Newcastle United
West Brom v Tottenham
Round 38: Sunday, 13 May, 2018
Burnley v Bournemouth
Crystal Palace v West Brom
Huddersfield v Arsenal
Liverpool v Brighton
Manchester United v Watford
Newcastle United v Chelsea
Southampton v Manchester City
Swansea City v Stoke City
Tottenham v Leicester
West Ham v Everton