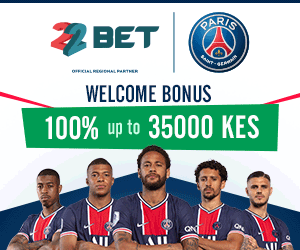 Al Ghurair Printing & Publishing is at the centre of controversy after winning a tender to supply IEBC with election materials.The firm,located inUAE,is the largest printing and binding company in UAE.
Founded in 1978, Al Ghurair Printing & Publishing LLC (AGPP) is the printing & publishing arm of the UAE's leading business Conglomerate 'Al Ghurair Group'. The company is ISO 9001:2008 and ISMS ISO 27001:2013 certified company. With 10 multi-colour sheet fed offset presses, 5 Web offset presses, 5 highly automated binding lines and all other print-finishing machines under one-roof, AGPP has the largest printing and automated binding capacity in UAE. Apart from conventional offset printing  Al Ghurair also hold expertise in digital printing, PVC card printing, braille embossing, security documents printing, hologram printing and all types of print finishing options. AGPP has branch offices in Abu Dhabi, Nairobi, Afghanistan, and representative offices at Mozambique, Nigeria and Ethiopia. AGPP exports to African countries, all GCC and Pan Arab countries, Europe and the rest of the world.
The company is not only a leading commercial printer but also the leading printer of educational books and learning materials for the Middle East, United Kingdom and much of the African continent where they also produce Braille books in hundreds of different languages for blind and visually-impaired children.
It's emerging that representatives of this reputable company met Uhuru at State House this year. According to The Star," during his visit to Dubai in February 2016, the President was introduced to the Al Ghurair family that won the controversial tender.
Chairman Majid Al Ghurair again led a delegation from the Dubai Chamber of Commerce to Nairobi in October last year and was hosted by the President at State House, Nairobi. A picture from the State House meeting was published at the chamber's website, www.dubaichamber.com".
The Star continued: "In October last year, Majid visited Kenya as head of delegation of the Dubai Chamber of Commerce, which he chairs.
"The President then introduced him to (IEBC CEO) Ezra Chiloba," a source familiar with the behind-the-scenes intrigues told the Star yesterday. "That is how IEBC became hell-bent on delivering the printing tender to Al Ghurair."
Yesterday, June 13, 2017, opposition leader Raila Odinga accused President Kenyatta of planning to rig elections. In a media briefing, the NASA flagbearer noted:
"In our court case, we said IEBC had acted in bad faith in awarding this contract to Al Ghurair. The re-award confirms this bad faith. It would appear that the decisions to award the contract to the Dubai firm was arrived at years ago, and all that has gone on these recent months were mere motions.
Information currently in our possession indicate that the firm has long had contacts with senior Jubilee officials for at least three years. Owners of this firm hosted senior Jubilee officials in Dubai in February last year during which the ballot printing tender was discussed.
Officials of the firm were in Kenya in October 2016 as head of the business delegation brought by the Dubai Chamber of Commerce during which trip they held further talks on this contract with Jubilee officials. That how IEBC became hell bent on delivering the printing tender to Al Gharair. The Opposition was never involved in these improper contacts. Full disclosure would also reveal that this firm has local franchise holders who hold known partisan political positions in the contest ahead. All these have never been disclosed".