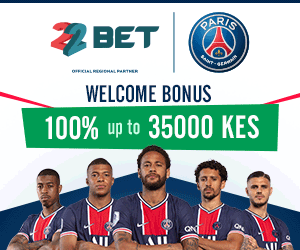 The process of registering  NGO in Kenya involves several steps.If you are planning to register a Non-Governmental Organization in the country, here is the procedure to follow.
The first step is to conduct a name search and reservation. This process is done at the Huduma Center and it costs less than Ksh 300.After that, you will wait for at most 2 weeks to register your NGO.
Once a name search has been conducted and a name reserved, an applicant files a formal application for registration. The following REGISTRATION REQUIREMENTS must be met:
Reserve name by filling in Form 2 upon payment of Kes.1000/=.
2. Duly filled Form 3 (two copies) in original Forms providing Information on contact details of the proposed organization, details of the 3 top officials, the charitable objective of the organization and list of other board members.
3. Duly filled form 1 stating the organizations contact person.
4. Form 1 and Form 3 are issued upon payment of Kes.400/= ( all downloaded forms 1 & 3 shall only be accepted upon payment of Kes.400/=)
5. Two colored passport size photographs on a white background (2 by 2 inches) of the proposed 3 officials and two other board members with their names and organization written at the back
6. Copy of ID/Passport and KRA PIN Certificates for the 5 proposed officials and Board members
7. At least One third (1/3) of all the board members MUST be Kenyan for all foreign based NGOs.
8. Submit a Copy of a valid police clearance (certificate of Good Conduct including the finger prints and receipts) fofr Kenyans and equivalent notirised clearance certificate for Foreigns from their Country of Origin(MUST not be more than six (6) months Old).
9. Constitution of the proposed NGO/INGO it must be signed by both the proposed three(3) oficials and the two (2) board members(Two(2) copies must be submitted)
10. Please note that all the two(2) constitutions must be signed by all the proposed board members on the execution page and by at least one of the proposed officials on each and every page.
11. Minutes authorizing the filling of the application with a specific agenda and resolution to register the organization as an NGO with the NGOs Board. Election of the interimn officials MUST form part of the Agenda.
12. A Processing fee of KSH. 16,000/= for national NGOs and KSH.30,000/= for International NGOs
13. All applications MUSt be accompanied with a proposed one year budget
13. All applications MUST be accompanied by a forwarding letter
14. All applications MUST contain ORIGINAL signatures of the officials and members as applicable
15. All applications should either be typed or filled in block letters.
Important Notes
1. Applications can obtain the prototype constitution by downloading the same from Downloads Page.
2. If the Applicant organization has a previous registration / Incorporation, an applicant is required to produce a notarised copy of the relevant registration certificate. In addition, this should be accompanied by a letter of the Organization from the board of such an Organization.
3. For Organizations with previous registrations under any other written Law in Kenya, a certificate of dissolution from the registering authority MUST be tendered and / or filled with NGOs board for the application to be accepted..
4. Applicants are encouraged to use the prototype constitution available on the NGOs Coordination board website. Please note that constitutions that do not follow the prototype may take longer to review.
NGOs that deal with environmental matters are often easy to register but those dealing with human rights and politics might take a while before the government decides to register them.